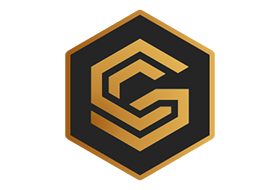 Cinema Grade is a modern color grading software built from the ground up that runs as a plugin inside of Premiere Pro, DaVinci Resolve. With Cinema Grade color grading at once becomes easier and faster by enabling direct on screen color grading, professionally guided colorist's workflow and over 90 built-in Hollywood style color looks with realtime preview of your favorite LUTs.
Bad looking video…
After all the time and effort that has gone into making your video look professional, you get into the color grade only to find the built-in tools are confusing and complex and the video doesn't turn out the way you envisioned. The video is uploaded hoping it finds traction, but the big views don't come nor do the callbacks.
Point-and-click grading
New modern color grading software lets you do point-and-click color grading directly in the viewer. Color changes are easy and intuitive like painting or sketching. Get the cinema look inside
Premiere Pro, DaVinci Resolve and Final Cut Pro X.
Grade 3X faster
Be guided every step of the way from fixing shots, matching multiple shots together and applying a final look grade.

Get Hollywood look
Choose from over 90 look presets and film emulations based on Hollywood films plus real time previews of your favorite LUTs.
Get the features missing from 20-year old solutions
Simple for beginners and powerful for experts the Cinema Grade plugin enables content creators to spend less time with clunky controls and more time getting vibrant looking video.
Click and grade in viewer
Make changes and fixes directly in the viewer with the industries' only simple point-and-click grading. Selectively make color tone changes based on where you click.
Big budget workflow
Finish projects 3X faster and with far better results by following the same grading process utilized in Hollywood. No other software offers a step-by-step approach that guides you from start to finish.
False color mode
Get perfect exposure every time without complex video scopes by seeing different brightness levels represented as different colors. To fix just click and drag directly in the viewer to adjust brightness levels.
Shot matching
Get consistent looks across entire scenes and projects with convenient copy batch processing and the easiest side-by-side matching editor in the industry.
LUT previewer
Get the right look for your project with realtime previews of your favorite LUTs plus 90 built-in Hollywood film looks based on mood, location, time of day, genre, emulation or color design.
Xrite chart support
If you incorporate the Xrite ColorChecker Video chart as apart of your video production let Cinema Grade perform auto exposure and color balance corrections for you.
Look transfer
Get the same color palette and look of your favorite film with the Look Transfer Tool. Simply import a screenshot or any reference frame then click "Match" to get to a good starting point in just seconds.
Minimum system requirements for Windows:
– Windows 10 Pro version 21H1 or later
– Graphics card with: 2 Gb of RAM for HD, 4 Gb for 2K and 6Gb for 4K projects
– Premiere Pro CC 2021 (15.4) and later
– DaVinci Resolve 17.4.1 and later
Thanks to Team V.R
(Cracked Silent Install Repack) x64