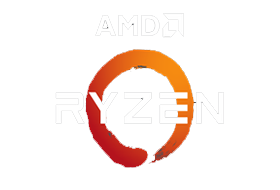 ClockTuner is an AMD Ryzen overclocking utility that lets you fine-tune and maximize overclocking potential on AMD Ryzen processors. The supported CPUs are all Ryzen 3000 and Ryzen 5000 models (Zen 2 and Zen 3).
If you wonder how you can get the best overclocking for AMD Ryzen, then this utility download is for you. It will automate a lot of the testing tasks, to get the best Ryzen overclock, even without a lot of overclocking experience.
The ClockTuner for Ryzen (CTR) software has several safeguard mechanisms that automatically detect critical situations and protect against hardware damage from overclocking.
CTR will not only give you the most stable Ryzen overclock, it will also help you conserve energy, by not disturbing the power saving algorithms AMD has build into their Ryzen processors.
2.1 Beta 5 (May 13th, 2021)
PX PROFILEs for all CPUs. Unlock maximum performance in low-threaded applications and games.
Fast and accurate creation of P1, P2, and PX profiles during diagnostic (only for Zen 3 and Renoir). The whole process takes about 7 minutes.
Redesigned CTR HYBRID OC. Smooth, safe profile switching. The profile switching speed is up to 62 times per second (up to 4x times more than earlier releases).
Preloading profiles. Increases CTR response rate to load changes.
The effective throtlling system for the CTR HYBRID OC allows your CPU to deal effectively with an extra heavy workload (base frequency at 1.1 volts).
Auto-recommendation of the lowest possible voltages for each profile. Allows maximum energy efficiency without performance degradation. In most cases, it is capable of outperforming PBO.
Improved Idle state.
Reading CPPC information via Advanced Configuration and Power Interface (ACPI).
Improved security of communication CTR with the System Management Unit (SMU).
CTR BOOST TESTER – whether you use CTR or Curve Optimizer (CO), you can compare the results of each core booster with advanced information (temperature, PPT, etc.).
"CLEAR CONFIG & CLOSE" – button that allows you to reset all CTR settings to their defaults.
Real-time Profiles switching statistics (PROFILES tab).
Auto-recovery after sleep. Both for HYBRID OC and manual profiles.
CALCULATE button for PX, P2, and P1. If you need to recalculate the profile, you don't need to restart the entire diagnostic process (Zen 3 and Renoir).
Windows Hardware Error Architecture (WHEA) checker for tuning process.
Improved protection against dangerous and unintentional user settings.
Automatic recovery of configuration files after a failure.
Phoenix mode has been improved (fixed "PLATINUM sample" etc.).
Independent profile system. If one profile breaks, the other profiles are safe.
Improved support for unique dual CCD 5600X and 5800X processors.
AGESA 1.2.0.1 and newer fully supported.
TO TRAY – individual button. The user can choose how to minimize CTR.
Improved logging for all modes and functions.
Rebalanced CPU quality categories (gold, silver, and so on).
CTR automatically adjusts "Holding time". No longer available to the user.
Increased CTR launch speed (up to 4x times).
CTR has driver priority. Allows it to work more efficiently when the system is under maximum load.
Reduced CTR's CPU usage.
Alt-Tab fix when CTR is in the system tray.
A simpler way to activate profiles (no saving required).
Numerous minor bug fixes.