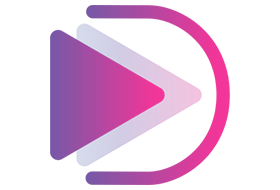 VideoStudio MyDVD – DVD Authoring Software. Make your next video a standout production with custom menus and chapters. Make every project fabulous and fun to navigate with creative custom menus and chapters. Choose from one of dozens of pre-loaded, customizable templates to get started quickly! Finish your video with professional-looking templates, and store your favorite memories of family trips and special events on disc!
Why VideoStudio MyDVD?
Select
Select a template layout from the gallery and dive in. You can change the whole look of the menu with a custom background image. With a wide selection of layouts, you can create professional-looking discs with ease.
Customize
Build out your menu structures and titles in a tree mode. Add submenus and chapters to your videos, create a scene selection or bloopers menu, and even add introductory videos to prelude your menu.
Preview
Switch into preview mode at any time. See what your menus looks like, how it functions, and navigate it all with the digital remote. Go back and make tweaks to your menus before you finalize your project.
Share your movies and memories!
Burn to disc
Once you've created your menu, easily burn to DVD, AVCHD, or Blu-ray, or save your work as an ISO image file. Blu-ray plug-in is available for purchase within VideoStudio.
The perfect wrapper
Add a personal touch to your video memories and organize vacation footage, graduations, weddings, and more. Our intuitive menu creation software enables you to set the tone for any level of video playback.
Easy to share
From home movies to training videos, VideoStudio MyDVD authoring makes your video projects easy to navigate and to play back for everyone!
(Precracked Installer) x64