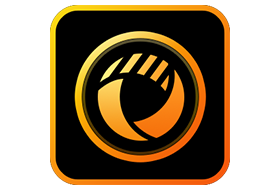 Combining image editing and optimization with portrait retouching, PhotoDirector Ultra is just like having Photoshop, and Lightroom all rolled into one. It delivers professional results without the steep learning curve. It is loaded with exclusive AI tools, features like Express Layer Templates and customizable templates, and comes with comprehensive format support.
Features:
Powerful Layer Editing
* Creative Blending Modes
* Layer Adjustment
* Bevel & Emboss Text Effect
* Customizable Warped Text Layers
* Group & Filter Layers
* Snap Alignment in Layers
* One-click Layer Alignment
* One-click Layer Distribution
Creativity Powered by AI
* AI-Powered Deblur
* AI Styles
* Photo Management with AI Facial Recognition
Amazing Photos from Video
* Incredible Multi-exposure Shots
* Vibrant Motion Stills™
* Video-to-Photo Face Swap
Intuitive Guided Editing Tools
* Advanced Color Replacement
* Content-Aware Remove, Move & Clone
* Express Layer Templates
* Frame & Clip Art Packs
* Dehaze & Defringe
Incredible 360˚ Photo Editing
What's New:
* AI-Powered Deblur
* Advanced Color Replacement
* Customizable Bevel, Emboss and Warped Text Layers
* Quick Access to Guided Editing Tools in Layer Editing
* Clip Art Packs
* Express Mode
* Layer Filtering
* GPS Log
* Show Photo Info By Hotkey
* AI Face Recognition for Photo Management
* Frame Template
* Snap Alignment for Layers
*One-click Align & Distribute for Layers
Minimum System Requirements
Operating System
Microsoft Windows 10, 8/8.1, 7 (64 bit OS only)
Processor (CPU)
Intel Core™ i-series or AMD Phenom® II and above
Graphics Processor (GPU)
128 MB VGA VRAM or higher
Memory
4GB required (For AI style transfer, 8GB or above recommended)
Hard Disk Space
Internet Connection
Internet connection also required for initial software & file formats activation.
Screen Resolution
1024 x 768, 16-bit color or above
Language Support
English
French
German
Italian
Spanish (European)
Chinese Simplified
Chinese Traditional
Japanese
Korean
Dutch
(Registered Silent Repack) x64