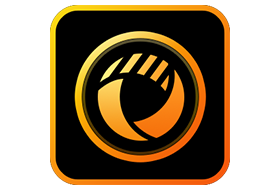 CyberLink PhotoDirector 13 is a unique application that combines all the features you need for photography in a single workflow. It consists of the efficient photo management, complete adjustment and creative editing.
This CyberLink software handles all your photo management needs. It combines a massive list of supported Camera RAW formats and lens profiles with powerful organization features for large photo collections.
Moreover, it has an extensive range of easy-to-apply filters and effects, along with precise retouching and adjustments for portraits. And it offers a truly natural way to work with layers and control images to create stunning, professional results.
With native 64-bit support, CyberLink PhotoDirector enhances your photos in a non-destructive process. Also includes RAW support for popular DSLR and 4K Ultra output.
CyberLink PhotoDirector 13 comes with complete tools to express your vision. Therefore you will able to stylize your photos with split tone, presets, HDR effects and more.
Bring out the colors in your shots with a wide range of tools for tonal adjustment, white balance and saturation control, including curves and levels.
Layers are an integral tool in advanced image editing projects. CyberLink PhotoDirector now lets you create and edit up to 100 layers per image, with 14 different layer blending modes. Layer management tools include: rename, duplicate, delete, adjust, convert and merge. Also it lets you make the exact modifications needed to create a visual tour de force.
Global and Regional Adjustment Tools:
Bracket HDR. Merge up to 5 bracketed shots into a single (HDR) photo with automatic alignment and ghost artifact removal.
RGB Curves. Adjust individual RGB channels to correct tough white balance problems, or to create attractive cross processing effects.
Radial Filter. Draw attention to the focal point of your image by applying adjustments only to that area of your photo.
Gradient Mask. Using gradient masking techniques you can create miniature model "tilt-shift" effects for your photo
Noise Reduction. Make all your shots crisp and clear. No matter what time of day you shoot. Remove artifacts from shots taken at high ISO, or in low light conditions.
One-click Presets. Choose from a range of photo presets including HDR and Lomo for quick, creative image adjustments.
Pro Blur Tools – Creative Effects with Easy-to-use Tools
Use the linear, circular, or brush tool to create different blurred regions.
Choose from one of 4 shapes to create a unique aesthetic feeling with the Bokeh blur.
Add zoom or motion effect on photos with the radial and focal zoom blurs.
Body and Face Beautification Tools:
Shine Removal
Wrinkle Removal
Face Retouching
Body Shaper tool
Face Shaper
Skin Smoother
Tooth Brush
Create Your Own GIFs.
Animated GIFs are a fun way to turn videos into short, creative images. They're perfect for sharing short clips on social media like Facebook, or can also be used on web pages and blogs to create more engaging content.
Incredible 360˚ Photo Editing.
Import, edit, correct and export 360˚ photos using all the editing features you know. It's a whole new way to perspective on photography.
Express Template Packs.
Express Layer Packs contain all the layer components that make up complex images. They're not only an easy way to put together stunning images, but also help to show how layers combine to produce photographic effects.
One-click Keystone Correction
Intelligently fix image perspective to make objects appear flat on the horizon.
Unique! Vibrant Motion Stills
Brush over sections of a video clip to retain movement in that area only. Other parts of your photo will appear frozen in time. Take perfect group shots every time using video.
Unique! Video-to-Photo Face Swap
Instantly create perfect group photos from video clips. Ensure everyone is smiling, and all eyes are open!
25 GB Free CyberLink Cloud Service
CyberLink PhotoDirector also integrates CyberLink Cloud. It allows you to easily back up and retrieve your important creations safely and securely. Safely back up your media creations and easily transfer system preferences or templates.
What's New in CyberLink PhotoDirector 13:
Easier Content Management with Favorite Selection. Select and save your favorite fonts and layer properties. Easily copy all favorites and their properties to another layer.
New Layer Properties. Add multiple borders to titles, add gradients to borders, and set your blending effect for each individual layer property.
Create Dynamic Photos with Audio Beat Effect. Apply photo effects to your chosen music track. Your photo effects will beat to the rhythm of your audio.
iStock by Getty Images. Get unlimited access to millions of stock images from the world-renowned iStock library by Getty Images.
Audio Beat Effect Pack Vol. 1. This awesome new feature brings with it the first volume of audio beats. Get your photos beating to the rhythm.
Audio Beat Effect Pack Vol. 2. This awesome new feature brings with it the second volume of audio beats. Get your photos beating to the rhythm.
Sky Templates Vol. 5. Redesign the sky in your snaps. Animate, alter or all-out transform your snaps with each unique Sky Template.
NEW Fonts. Create inspiring designs with beautiful typography with these new fonts.
Expanded Shutterstock Library for PhotoDirector. Tell your story the way you imagined. Access millions of royalty-free music tracks and images from our newly expanded media library.
Urban Chic Poster Express Layer Pack. Based on neutral tones that work to create an understated look, design complex images with this chic express layer template pack.
Background Music – Western. Add the sounds found in classic cowboy flicks to your photo production with this collection of background music. All royalty free and exclusive to our 365 subscribers.
Supported Operating Systems:
Microsoft Windows 11, 10, 8/8.1, 7 (64 bit OS only)
(Silent Install Repack) x64