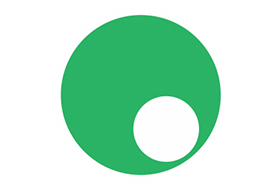 Creates a password-protected hidden disk
Create a Hidden Disk For Your Private Files
Have you ever wanted to store your private files in a secret place? To make it so that even if someone opened your computer, they wouldn't be able to access these files? Our program offers a solution – it will create a hidden (invisible) disk on your PC where you can safely store your stuff. And of course, you can limit access to the disk with a password. The process of opening and hiding the disk with all of its contents takes only a few seconds, with one push of a button.
Hidden Disk on Demand
There is no need to format your hard drive, our program creates virtual (not real) disk space instantly. The disk space will be taken from the existing disks, limited only by the physical size of your storage. This disk supports optional password protection to block unwanted access to it. It can store any file or folder and is compatible with all programs running on the Windows OS disk. When the disk is hidden it won't appear in Explorer, as it doesn't exist on the normal disk. The data stored on the disk is not deleted when the disk is in this hidden state.
An Easy, Reliable Way to Stay Private
Protect your privacy – keep your private files on an invisible separate disk! Indeed, it's a very simple and elegant solution to create a separate location for your private files. You can even create more than one secret disk, arranging your private files in any way that you'd like. The disk does not use encryption, thus it is faster than any other competitor.
Human Factor
Sometimes, in the case of emergency situations, you may turn off your PC very quickly, forgetting to hide the disk, or your PC can be shut down by a power failure. What will happen with the hidden disk? It will automatically go to a hidden state without any loss of data, because the information related to the the disk is located in a virtual memory. Next time you boot your PC the hidden disk will not appear until you open it, and don't worry, your files are safe, they won't be erased.
Thanks to Radixx11 keygen
(Registered Silent Install Repack) x86