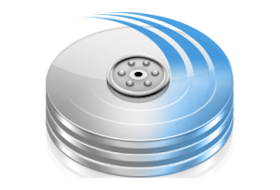 Diskeeper 2009 EnterpriseServer empowers IT professionals and systems managers to enhance the performance and reliability of their systems. Diskeeper 2009 EnterpriseServer requires no time, management, or resources. Allow Diskeeper to give your hard drives a transparent tune-up while you enjoy unprecedented speed and reliability.

Diskeeper 2009 EnterpriseServer marks the end of scheduling and the beginning of real-time maintenance. Defragment servers without ever worrying about dips inperformance or straining valuable system resources—even when demand is at its absolute highest!
Experience A New Standard Of Performance
Server performance comes down to one thing: how fast can your drives deliver data? No matter how much you invest in multiple processors and additional memory, if the hard drive can't deliver data in a timely manner, your entire network suffers from sluggish boot times, persistent lags and costly crashes. All these issues can be traced back to one cause—a fragmented hard drive.
Diskeeper 2009 EnterpriseServer Is the Answer
Diskeeper 2009 EnterpriseServer provides the fastest defragmentation available for high-capacity, high-traffic servers (including SANs, RAID, and NAS). Free up data bottlenecks and let your server hum along at top speed.
The Breakthrough Of Invisible Software
InvisiTasking's invisible background processing technology allows Diskeeper 2009 to defragment your computer in real time, completely eliminating long, resource-hogging, productivity-robbing defragmentation. Computer resources are never lost. InvisiTasking monitors resource use and ensures only idle resource are used whenDiskeeper 2009 is running. Your computer system is automatically maintained at peak performance with unused processing power.
Diskeeper 2009 EnterpriseServer enhances the reliability and performance of your computer—automatically!
NEW! Titan Defrag Engine
High-power servers require high power-defragmentation engines. Only Diskeeper 2009 EnterpriseServer has the advanced technology necessary to eliminate the large volume fragmentation found on enterprise-level servers.
The remarkable Titan Defrag Engine™ defragmenter. Titan is the most powerful defragmentation engine ever built, eclipsing even the previous technology leader – the Terabyte Volume Engine. Titan is specially developed for the most massive data volumes ever created. It will complete the job even faster and more thorough than TVE. Starting at 100 GB, it easily handles files fragmented into millions of pieces and volumes up to 20 TB and more. It is the only defragmentation solution capable of handling 10TB+ amounts of data. If you have servers managing massive amounts of data, the Titan Defrag Engine will be your newfoundperformance salvation.
Support for MOM/SCOM
Microsoft Operations Manager (MOM) and System Center Operations Manager (SCOM) allow monitoring and management of numerous computers interconnected by one or more communications networks. Many products, such as Active Directory, Microsoft SQL Server, Microsoft Exchange Server, Veritas BackupEXEC, and MOM itself can be monitored. Diskeeper software will provide MOM/SCOM numerous alerts, reports and the ability to manage and control product settings and configurations.
IPv6 (Internet Protocol version 6). Diskeeper 2009 Administrator now fully supports communication, such as remote management on native IPv6 networks.
Shift into High Gear with I-FAAST™
Diskeeper's I-FAAST 2.0 (Intelligent File Access Acceleration Sequencing Technology) accelerates file access to meet the heavy workloads of file-intensive applications. Using a specially formulated technology, I-FAAST closely monitors file usage and re-sequences the most commonly accessed files for the fastest possible access. File access and creation is boosted to speeds beyond the capabilities of your system when it was new, up to 80% faster.
Diskeeper 2008 EnterpriseServer opens the door to a new standard in performance and reliability.
20 November 09 – Added Hyperfast License
(Cracked Silent Repack 32Bit)
(Cracked Silent Repack 64Bit)