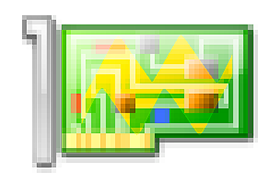 Driver Genius 20 is a professional driver management tool. It features both driver management and hardware diagnostics. The software provides such practical functions as driver backup, restoration, update and removal for computer users.
With the driver backup function of Driver Genius, you can backup all drivers in your computer before reinstalling. Also it can restore them with the driver restoration function after system reinstallation has been completed.
As a result, this will dramatically save your time for driver installation during the system installation procedure, and you will no longer worry about where to find a driver.
Driver Genius has more than 100,000 device drivers in the database. Including Motherboard, Sound card, Video card, Network card, Modem, Mouse, Keyboard, Scanner, Printer and Digital devices etc.
With one click, this Drivers updater will work out all drivers that need updating. Besides, all drivers you will able to select offical versions or WHQL versions. Therefore you can use them without any worries about compatiblity.
Driver Genius can detect and quickly backup current working drivers to a zip file, self extracting file or an independent executable auto installer program. You no longer need install drivers one by one after rebuilding system. Just one click can install all your backed up drivers automatically. Especially relevant, this softare can save much time when installing drivers on multiple PC with the same hardware configuration.
Driver Genius can find these useless drivers and uninstall them quickly and completely. The hardware info tool can be used to display detailed information about your computer such as CPU, Motherboard, Video carad, Hard disk and so on.
Temperature monitor for CPU, GPU and HDD. High temperature can permanently damage your computer. Driver Genius can give alart or limit the CPU performance if your computer is overheated.
Driver Genius Professional Features:
Find latest driver for your computer. One click to update all drivers.
Automatically check for driver updates, make your drivers are always up-to-date.
Quickly backs up drivers installed in the system. Free to backup all drivers now!
Package all drivers to an executable auto installer. One click to restore all drivers.
Remove invalid or useless drivers, improve system performance and stability.
New system information tool. Detailed hardware inventory.
Hardware temperature monitor. Protect your CPU, GPU and HDD.
Fully support for Windows 10. Upgrade or degrade your windows system easily.
Changes in DG 23.0.0.145 (2023-10-02):
Improvement:
Added hotkey function

Alt + H Home Screen
Alt + U Update Driver
Alt + B Backup Driver
Alt + R Restore Driver
Alt + C Cleanup Driver
Alt + T Toolkit
Alt + O Options
Alt + S Start Scan

Optimize software performance.
Optimize unknown device detection.
Bug Fixed:
The UI doesn't show properly at certain display scales.
The icons appear jagged at some resolutions.
Thanks to Mr. SzzS release
(Auto Patch Silent Install Repack) x86