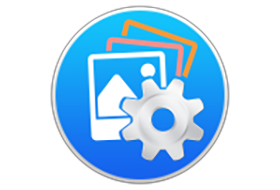 Duplicate Photos Fixer Pro – Time To Say Goodbye To Duplicate Photos! An easy-to-use duplicate photo finder that helps you manage your photo collection, recover significant storage space for a clutter-free photo library!
Duplicate Photos Fixer Pro (Windows)
– The best tool to remove multiple copies of exact and similar-looking images.
– Its fast & accurate scans can find duplicates quickly & easily!
Organized photo collection
Removing unnecessary duplicate files offers a sleek & up-to-date photo collection.
Find & remove similar looking duplicates
Both exact duplicates and similar looking photos can be removed to reduce clutter and redundancy.
Recover wasted storage space
Locate and remove duplicate photos that unnecessary occupy storage space.
Group-wise results
Detected duplicates are categorized in groups for easy review and cleaning.
How Does Duplicate Photos Fixer Pro Work?
In just a few quick steps, Duplicate Photos Fixer Pro can easily detect and remove any useless duplicate and similar looking images for an optimized photo collection.
Why Use Duplicate Photos Fixer Pro for Windows?
Duplicate Photos Fixer Pro is extremely quick at finding and cleaning duplicate photos that unnecessary eat lots of space. Whether you're an average home user or professional, finding & removing identical images with this duplicate remover is fast, easy & effective. Save valuable time & precious disk space effortlessly.
Thanks to MADARA (nsane) release
(Cracked Silent Install Repack) x86