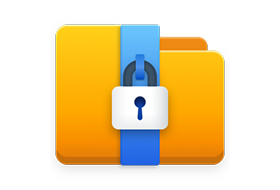 There are not enough measures you can take when it comes to protecting your most important files. Whether you hide them from prying eyes or prefer to encrypt or password-protect them, you got all these tools at your disposal in EaseUS LockMyFile.


Hide Files/Folders/Drives
EaseUS LockMyFile can hide your private files/folders from local disk or external (USB) disk, completely invisible to anyone or any programs even under Windows Safe Mode. All hidden files are never shown in search results.
Lock Files/Folders/Drives
Password protect any type files/folders on local disk or external (USB) disk, password protect a folder so all new files added become password protected. Lock folder on USB with master password and client password.
Protect Files/Folders/Drives
Password protect your important files, folders & drives. People can read the write-protected files, but nobody can modify, delete (even shift delete), or rename it without password.
Folder/Disk Monitoring
Monitor a disk or a folder and its sub-folders when changing and writing or any operations or changes made by a user.
Thanks to UZ1 release
(Installer with crack) x86