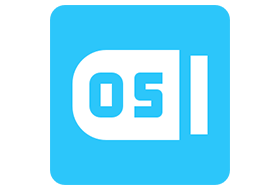 Need to take Windows with you, but can't take your laptop? If you frequently travel and need a computer, but you don't want to pay for the extra weight. You can solve it by putting Windows on a USB drive. If you have access to a display, a keyboard, and a mouse, you can stay productive wherever you are. Besides, a portable Windows will significantly benefit you when the computer suffers from a boot failure. With portable Windows available, you can boot the computer successfully and then rescue your files.
EaseUS OS2Go
• Make portable Windows 10/11 on USB.
• Create a bootable Windows USB for Mac use.
• Create a Portable Windows To Go USB Drive with simple clicks!
Key Features
Accessible from Multiple Computers
You can access all the features of Windows 10, the user data and apps on the same USB drive on multiple computers once it is connected.
Run Windows on Mac
install Windows for those occasions when you need to run Windows-only apps and games.
Easy to Carry
A portable Windows USB drive is a pocket-friendly device which doesn't need extra space in your bag to carry along.
Cost-Effective
If you compare the portable USB with a hard drive, you will find the USB device is much cheaper and more affordable.
Why Choose EaseUS
Easy to Use
Download and installation are simple and super fast. You can carry the portable Windows drive to anywhere and use it on any computer.
Create Windows To Go with Non-Certified USB Drive
Windows To Go is a Windows feature that enables the entire desktop of a user computer to be transported. However, it requires a certified USB drive. EaseUS supports all USB drives and sticks from various brands.
Seamless Integration
All apps are running seamlessly on external USB drive no matter it is from a Windows PC or Apple Mac.
Thanks to UZ1 release & alf9872000 (nsane) sharing
(Cracked Silent Install Repack) x86