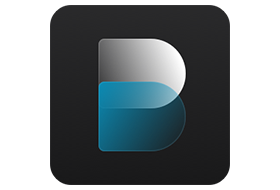 Powerful backup software for Windows Server, Exchange or SQL Server. Versatile – inclusive backup and recovery features to protect Exchange/SQL server well. Scable – flexible to conduct business backups on servers to cut down much cost and time. Efficient – backup servers easily and get business recovered by quick universal restore.
Backup Benefits:
A cost-effective backup & recovery solution to fully protect Windows Server from high costs of computer failure, and meets the needs of businesses with Exchange Server & SQL Server.
System backup
Full system protection allows you to easily back up and recover your entire operating system when disaster happens.
Disk imaging
Block-level disk imaging quickly and efficiently backs up the entire disk or volumes.
Exchange backup
Simple backup procedure for MS Exchange Server 2003, 2007, 2010, 2013, 2016.
SQL backup
Protect MS SQL Server 2000, 2005, 2008 in case of database loss.
File backup
File-level backup allows you to selectively back up specific files, folders or file types, including network shared files.
Schedule backup
Flexible backup scheduler allows backups to run based on daily, weekly, monthly or event.
Unattended backup
Runs as a Windows service – ideal for unattended Servers. Backs up even when system logged out, slept or hibernated.
Recovery Benefits:
System restore
Quickly recover your entire Windows system backup in minutes to the original or new location using a Linux, WinPE bootable media or PXE Server.
Restore system to dissimilar hardware
Restore existing system and make it bootable in a new or dissimilar hardware environment.
Flexible disk restore
Quickly restore what you need, recover granular files, folders, volumes, or all from a single disk image.
SQL and Exchange restore
Easy disaster recovery for MS SQL Server 2000, 2005, 2008 and MS Exchange Server 2003, 2007, 2010, 2013, 2016.
Pre-OS recovery environment
If your system won't boot, simply select EaseUS Todo Backup from boot menu to launch Pre-OS and then recover your system.
Special Benefits:
Migration and clone
Fast, easily and safely migrate system to an SSD or a bigger HDD for disk replacement or upgrade.
Virtualization support
Support P2V copy, P2V recovery and convert physical image format (.pbd) to virtual image format (.vmdk or .vhd).
Backup management
Easily manage backup job and automatically delete the out-of-date backup images, saving storage space.
Browse image file
Browse backup with Windows Explorer and simply copy-paste files/folders.
Compatible with GPT/UEFI
Create a WinPE bootable media for 64-bit Windows system resided on GPT to start up PC recovery in case of emergency.
Thanks to de! release and alf9872000 sharing
(Installer) x86
(Keygen)