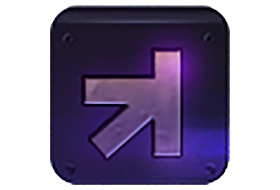 Discover the new Geometrical Collage Plugin, which allows you to easily apply dot particle designs and other shape patterns to any image in Photoshop..
Unlimited combinations could be created, thanks to the script, which generates random layouts. Each iteration is unique and produces a different and sophisticated layout..
Perfect fit for diverse design works such as illustrations, printed artworks, and branding.
If you like photo manipulation effects, this is a tool you must have.
DOWNLOAD NOW AND GENERATE UNIQUE VISUAL CONTENT!
The video tutorial link is included in the "Video Guide link" file in the download.
---
Resolution
This Photoshop Extension contains high-resolution textures.
to give you the best output image quality
Colorscripts
The collection of 10 pre-made colorful Photoshop Presets included.
Texture Selector
The Texture Selector allows you to generate random variations of texture type you have selected.
Intelligent Optimization
The script will check an open document and apply all required settings if needed.
UI Colors
Support four UI brightnesses, to match Photoshop UI color themes.
Languages
Support only English Photoshop language
Remark: Open photoshop menu -> Window -> Expand Classic (If no popup)
(Retail Repack) x86