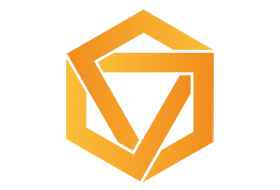 HeavyM is a game changer for projection mapping. A plug & play solution: Turn on your projector, Create and Amaze your audience! No technical settings required for our projection mapping software.
Projection mapping made easy
HeavyM was designed by expert designers and has worldwide acclaim for its simplicity. Trying it means liking it instantly!
Create your projects at the speed of light
Creating your video projections is an extremely smooth process. Perform seemingly complex actions in record time and without stress.
Enjoy a high level of reliability
Creating your video projections is an extremely smooth process. Perform seemingly complex actions in record time and without stress.
HeavyM is a projection mapping software with a wide range of tools to deal with any situation: Integrated visual library, music reactivity, edge-blending (soon), MIDI, NDI, …
A projection mapping software suitable for all projects
Artists and events industry professionals highly appreciate the creative possibilities and reliability provided by our projection mapping software.
Intuitive drawing tools
HeavyM has created all the creative tools you need to realize your mapping. We make it quick and easy! Use the pre-designed shapes to save time or feel free to create your own, even the most complex ones. You'll be amazed at how easy it is. Finally, HeavyM adapts to your needs: You can do your mapping directly on the object, or prepare it in advance from a photo.
Integrated effects library
Turn your brightest ideas into outstanding visual experiences thanks to the largest and most complete library of visual effects on the market. There are more than 1,000 potential combinations, which leaves endless room for customizing your projection mapping. All the tests and changes you make are visible live. No rendering time to break the creativity. You build your show in a fluid and consistent way.
Automatic adjustment of all your contents
Import your videos, images and gifs directly into the software. HeavyM supports a wide range of formats. In one click, the software will perfectly adapt your content to the setting you want to map. No preparation of the media is necessary beforehand. The process is fast and does not require any technical skills. Magic!
Effects reacts to live music!
Match visuals to music without programming. Automatically synchronize your visual effects with live music. The built-in sound analysis allows you to create a show with perfect visual and sound coherence. If you want to focus solely on your musical performance, you can automate the sound synchronization: a winning asset! The software can even be synced in real time with Ableton Link.
Manage several inputs in the same time
Create walls of images without difficulty. Import all your media into the software, organize them and then broadcast them at the same time. HeavyM is robust to handle your most ambitious projects.
For each media, modify the playback options to obtain the desired result. Put the right content at the right place thanks to the ergonomic drawing tools.
Add live video streams to your performances
The software is compatible with Syphon/Spout/NDI to allow you to stream the output of HeavyM to other visuals programs such as OBS or Resolume.
Of course you can also stream the outputs of various compatible software into HeavyM. Multiply the graphic possibilities of your video jockey tools by combining them without limits.
System Requirements:
Windows: 8, 10 and 11 (64 bits)
Recommended:
Intel Core I5 2.30GHz, 4 Cores
8GB of RAM
NVIDIA GTX 1060 / AMD RX580 or better
500MB of free disk space
Thanks to BLiZZARD release
(Cracked Silent Install Repack) x64