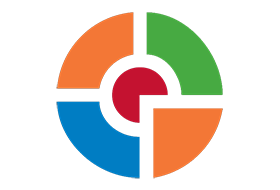 HitmanPro (Sophos Product) runs alongside your current antivirus, using its behavioral, deep-scanning technology to find and eliminate zero-day malware that has avoided detection.
HitmanPro is designed to work alongside existing security programs without any conflicts. It scans the computer quickly (less than 5 minutes) and does not slow down the computer (except for the few minutes it is scanning).
You do not need to install Hitman Pro software. You can run it straight from a USB flash drive, a CD/DVD, local or network attached hard drive.
HitmanPro uses innovative cloud computing techniques to detect and remove potential malware threats with minimal impact on system performance.
Unknown and suspicious files are automatically identifies the online identification servers. This means no software on your system. If nothing is found (and we sincerely hope so), then you will never need a license. When a virus is found, then you'll receive a free 30-day license to remove the threat.
SurfRight has done an extensive research of malware files to determine the common characteristics (behaviour) of malware. The HitmanPro client uses this research in its Behavioural Scan, when it scans the computer for virus activities or suspicous files that have the characteristics of malware.
For the files that are classified as suspicious, the Hitman Pro client sends a request to the Scan Cloud for confirmation if these files are indeed malicious. The Scan Cloud is a cluster of multiple computers, residing on the Internet. The Scan Cloud will respond to this request with the answer: * Safe * Malicious * Unknown
HitmanPro Features and benefits:
On-demand Forensics-based Malware Detection. Kills zero-hour threats that your antivirus missed
Potentially Unwanted Application Remediation. Targets PUAs using crowd-sourced machine learning
Cloud-Assisted Scanning. Additional threat identification
Real-Time, Signature-less Protection. Stops attacks without requiring prior knowledge of the malware or human involvement
Ransomware Protection. Stops all types of ransomware from encrypting your files
Exploit Mitigations. Prevents exploit techniques from compromising your system
Online Banking Protection. Certified by MRG Effitas to secure banking on web browsers
Vaccination. Forces sandbox-aware malware to terminate itself
Safe Browsing. Warns admin when malware compromises the browser
Webcam Notification. Alerts the user when access is given to the webcam
Keystroke Encryption. Prevents keyloggers form recording passwords
Process Protection. Stops attacks that perform process hijacking or replacement
Bad-USB Protection. Blocks malicious USB devices posing as keyboards
Supported Operating Systems: Windows XP, Vista, Windows 7, 8, 8.1, 10 (32-bit, 64-bit).
(Cracked Installer) x86 x64