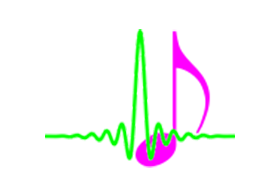 HQPlayer is a high quality audio player for Windows, Linux and macOS. HQPlayer also features several selectable high quality upsampling and downsampling algorithms as well as selectable dither, noise shaping and modulator algorithms.
All modern DACs employ oversampling and delta-sigma modulation, however the hardware implementations are more or less resource constrained. Higher quality oversampling and delta-sigma modulation can be done by utilizing vast mount of processing power available in modern PCs. Many AVRs also resample internally to 48, 96 or 192 kHz, with the HQPlayer, these can be fed at the native rate.
HQPlayer Pro is a high-quality audio file converter, recorder, and player for 64-bit Windows 7/8.1/10, macOS and Linux. HQPlayer features several user-selectable high-quality resamplers as well as user-selectable dither/noise shaping algorithms and delta-sigma modulators.
It is mainly intended as a mastering post-production tool for producing high-quality final distribution files in various formats. Any of the supported source formats can be converted to any of the supported destination formats. For example, DXD intermediate format can be converted to both PCM and DSD outputs.
Recording and playback are also supported in both PCM and SDM (DSD) formats. Playback feature also allows monitoring of final output format during conversion and recording, monitoring can be enabled/disabled on the fly.
HQPlayer Pro also includes a pipeline matrix for performing channel routing, mixing and gain adjustments, including convolution engine for applying advanced equalization or other kinds of effects.
Thanks to ZVortex release and Freddyfre (nsane) sharing

(Cracked Silent Install Repack) x64
Linux
macOS