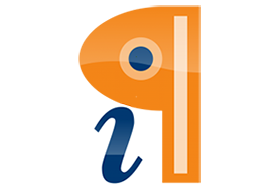 Infix PDF Editor is a tool that allows you to easily edit PDF files in a professional manner.
Once you initiate the software, you can select the way in which you want to use Infix PDF Editor – "Professional mode", "Standard mode" or "Form-Filling Mode".
With this program you can easily edit text, convert any printable document to PDF (thanks to "Infix PDF Printer"), merge two or more PDF files, export PDF files to ePub, HTML or RTF, as well as add stamps, notes, signatures and other types of comments.
You can also fill-in any PDF form in simple steps, create and edit PDF photo albums, export documents to XML, draw lines and add frames, create and manage bookmarks, repair broken font mappings, as well as add headers, footers and watermarks.
Furthermore, you can edit graphics and images (e.g. use a selection, stretching, scaling or rotating tool, change color and line width), format text (e.g. use underline, strike-through, margins and indents, change line spacing), merge and split text boxes, insert page numbers, password-protect your documents, keep a record of any changes (i.e. log file), and more.
The program uses a high amount of system resources, comes with a complete user guide (which also contains examples), is easy to work with by both beginners and experts, and didn't freeze or crash during our tests.
Basically, Infix PDF Editor is for PDF files what Microsoft Word or OpenOffice Writer is for DOC files. We strongly recommend it to all users.
Features of Infix PDF Editor Pro Full
Easily edit the text in any PDF
Works just like a Word Processor
Add & replace photos
Copy/paste images, tables and drawings from other PDFs
Spell-check in five languages
Full search & replace
Use tabs, margins and indents
What's New in Version 7 ?
Continuous scrolling through a document
Thumbnail view from which you can delete and re-arrange pages.
Optical Character Recognition (OCR) for converting scanned documents into editable PDFs.
Support for filling-in interactive forms plus saving, loading and printing.
Floating Transform palette for making position, size, scale and rotation changes to selected objects.
Open and create PDF Portfolios (collections of documents packaged up in a single PDF container)
New translations tools for quick translation of specific parts of a document, rather than entire stories or pages.
Image re-sampling, automated cropping and grey-scale conversion to reduce PDF file size.
New "Find & Replace" in bookmarks, annotations and hyperlinks.
View, Comment & Edit modes to safeguard against accidental modification of documents.
Redaction in various colours with labels.
Importing PNG image with transparency.
Font, text-size and colour are now retained when pasting text from another application into Infix.
Support for TrueType Font Collections
User-define stamp annotations.
Multiple user defined signatures – define any number of signatures for use when stamping scanned, hand-written signatures onto a documents.
New "Distribute Across & Down" helps keep your layouts neat.
Plus all the other features of Infix Professional.
Special thanks to UZ1 release
(Cracked Silent Install Repack) x86