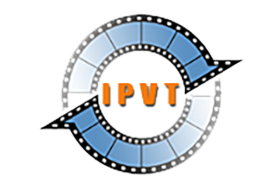 IP Video Transcoding Live! (IPVTL) – multiple channel live transcoding software, is designed for live media streaming over the internet, cable and satellite TV digital video broadcasting, video surveillance and event webcasting.
IPVTL provides high density transcoding capability with lowest latency. Running on high performanced generic Intel / AMD64 archtecture and NVIDIA Quadro / Tesla graphics processors, IPVTL can transcode up to 64 channels 1080p H.264 video on 1 dedicated server.
IPVTL has full support of media encoding formats, from ancient to modern types, such as G.7xx, MP2/3, AMR, AAC, AC3, H.263(+), H.264/AVC, H.265/HEVC, MPEG-1, MPEG-2 and MPEG-4, also HTML5 video formats VP8/VP9 included.
IPVTL accepts all kinds of media streaming formats, from video clips and TV capture/tuner cards, to internet streaming like HTTP, MMS, RTSP, RTMP, RTP, NDI, SRT and MPEG-TS (DVB-S). It works perfectly with most popular live streaming CDN service providers listed below Wowza Streaming Engine, Nginx-rtmp, as well as common DVB-S devices with SDI like Dreambox® and BlackMagic Decklink cards.
IPVTL provides on-demand file streaming as well. It can stream from pre-recorded video clips of any formats on your local disk, with transcoding on the fly. Scheduled folder play list is also possible (available on Windows currently).
On output side, IPVTL supports the most popular streaming protocols today – Apple HLS and Flash RTMP pushing to CDNs of Nginx-rtmp, Adobe Media Server, Wowza Streaming Engine or Red5 Media Server. MPEG-TS output in constant bitrate (CBR) is available for best compatibility with IPTV STB and other playback hardware.
IPVTL gives you full control of video and audio encoding profiles customized as per your system requirements. Video size, quality, frame rate and bit rate, you can reshape your stream fast and simple. IPVTL also provides professional video post-processes such as logo/delogo, watermarking and subtitle overlay.
For native RTP streams, the input and output media attributes can be easily imported or exported through SDP files (RFC 2327), which can then be fed to other collaborating applications in the whole scenario.
Product Specification
Input Formats Supported
Apple HTTP Live Stream
MMS over TCP / HTTP tunnelling
RTSP over UDP / TCP
RTMP / RTMPE / RTMPS / RTMPT
RTP (Real-Time Transport Protocol RFC 3550)
MPEG-2 TS over HTTP/UDP/RTP
Newtek NDI
Secure Reliable Transport (SRT)
Microsoft DirectShow Compatible Capture / Crossbar Device
USB Webcam
Digital (Video) Camera (firewire cable connected)
PCI-E Video Capture Card (Blackmagic Intensity/Decklink, TBS, Osprey, etc)
Blackmagic DeckLink Capture Cards thru DeckLink API
Screencast
Multimedia File
Audio Files: .pcm / .wav / .mp3 / .amr / .wma / .voc / .ogg / .au
Video Files: .avi / .mpg / .mp4 / .mov / .mkv / .ts / .wmv / .asf / .3gp / .vob / .flv / .swf / .rm / .rmvb / .webm
Picture Files: .bmp / .jpg / .gif / .png / .tif
Output Formats Supported
RTMP / RTMPE / RTMPS / RTMPT
MPEG-2 TS over HTTP/UDP/RTP
Apple HTTP Live Streaming – local index(.m3u8) and segment(.ts) files saving or HTTP server uploading thru "PUT"
MPEG-DASH (in .mpd index file and .m4s segment files)
Newtek NDI
Secure Reliable Transport (SRT)
MJPEG over HTTP
Video File (.mov / .mp4 / .mkv / .mpg / .ts)
Blackmagic DeckLink Playback Cards thru DeckLink API
RTSP / Native RTP (Real-Time Transport Protocol RFC 3550)
Codecs Supported
AAC-LC / HE-AAC
AC3 / E-AC3
MP2 / MP3
PCM / G.7xx
AMR
Real Audio
Windows Media Audio
H.265 / HEVC (Main/Main 10/Main SP)
H.264 / AVC (Baseline/Main/High/High 10/High 4:2:2/High 4:4:4)
MPEG-4/Visual
H.263+/++ (aka H.263-1998/2000)
H.263
JPEG/MJPEG
MPEG-1 Video
MPEG-2 Video
Real Video
Flash Video
Windows Media Video
On2 VP6
Webm VP8
Webm VP9
dvb/dvd subtitle
srt/subrip subtitle
webvtt subtitle
movtext subtitle
Hardware Acceleration
GPU Encoding & Decoding H.264 / HEVC with NVIDIA NVENC / NVDEC / CUVID Technology (on NVDIA Quadro/GRID/Tesla models with Kepler/Maxwell/Pascal GPU)
GPU Resizing with NVIDIA Performance Primitives (NPP Scale)
Hardware Encoding H.264 / HEVC with Intel Quick Sync Video Technology (Intel processors with HD Graphics required)
DXVA2 Accelerated Decoding (Available on Windows)
Output Video Resolution
UHD (2K/4K)
HDTV (1280×720/1920×1080)
SDTV (720×576)
4CIF (704×576)
VGA (640×480)
CIF (352×288)
QVGA (320×240)
QCIF (176×144)
SQCIF (128×96)
Custom/User-specified (H.263+/H.264/MPEG-4/HEVC)
System Requirements
Processor: 2GHz or higher (The higher the better. Multi-core CPU / GPU recommended)
RAM: 100MB per channel
Ethernet NIC
OS:
– Microsoft Windows® 7/8/10 64-bit with VisualC++ 2013 redistributable package
– Microsoft Windows Server 2008 R2/2012/2016 64-bit with VisualC++ 2013 redistributable package
– Linux 64-bit (Ubuntu, CentOS, Debian) kernel 3.10.0 or above
Remark: Thanks to Vinnu TSHr sharing (Trial Never Expire)
(Installer with crack) x86