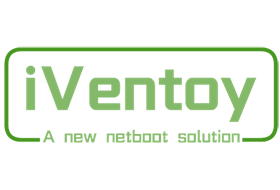 iVentoy is an enhanced version of the PXE server.

With iVentoy you can boot and install OS on multiple machines at the same time through the network.
iVentoy is extremely easy to use, without complicated configuration, just put the ISO file in the specified location and select PXE boot in the client machine.
iVentoy supports x86 Legacy BIOS, IA32 UEFI, x86_64 UEFI and ARM64 UEFI mode at the same time.
iVentoy support 110+ common types of OS (Windows/WinPE/Linux/VMware)
Features
Simple to use (Get Started)
Cross-platform, can run in both Windows and Linux.
Specially optimized for PXE scenarios, with flexible functions.
Directly boot ISO files, no extraction needed.
Native boot menu style for Legacy & UEFI
Directory layout corresponded boot menu.
Supports Legacy BIOS and IA32/X86_64/ARM64 UEFI mode.
Supports 110+ common types of OS (Windows/WinPE/Linux/VMware)
System or ISO level boot password protection.
Multiple devices to install different OSs at the same time.
Device filtering by MAC address.
Support querying MAC address filtering status.
Support MAC address attribution query.
Client device information. (Manufacture, product name etc.)
Directly get ISO internal files with HTTP.Notes
File Injection feature. Notes
Windows auto installation supported. Notes
Linux auto installation supported. Notes
Variables Expansion supported for install script Notes
Automatically solve the driver missing during Linux installation.
Tested OS Series
Windows
Windows 7, Windows 8, Windows 8.1, Windows 10, Windows 11, Windows Server 2012, Windows Server 2012 R2, Windows Server 2016, Windows Server 2019, Windows Server 2022, WinPE
Linux
Debian, Ubuntu, Deepin, UOS, Fedora, CentOS(6/7/8/9), RHEL(6/7/8/9), Rocky Linux, AlmaLinux, SLES, openSUSE, Linux Mint, openEuler, OpenAnolis, MX Linux, Oracle Linux, EuroLinux(6/7/8/9),
Arch, Manjaro, alpine, Elementary OS, Kali, Kylin, openKylin, Ubuntu Kylin, KylinSec, Solus, Linx, Zorin, antiX, Qubes, Calculate Linux, ClearOS, Springdale Linux, Garuda Linux, ArcoLinux, ArchLabs,
ArchBang, Archman, BlackArch, ArchStrike, Archcraft, Obarun, Artix Linux, Bluestar, EndeavourOS, Namib Linux, CachyOS, MorpheusArch, Hyperbola, Parabola, Lubuntu, Xubuntu, Kubuntu, Ubuntu MATE,
Ubuntu Budgie, Ubuntu Studio, Feren, Slax, Q4OS, ExTiX, Nitrux, MakuluLinux, CloneZilla, Peppermint, Netrunner, Pop OS, Devuan, Voyager, KDE neon, Pure OS, LXLE, Star Linux, Finnix, Linux Lite,
Parrot OS, Void Linux, Septor, Trisquel, ForLEx, AV Linux, PrimTux, SELKS, Emmabuntüs, YunoHost, Pardus, OpenMediaVault, Pearl, Live Raizo, Proxmox VE, Gentoo, Pentoo, Kaspersky Rescue, NixOS,
Clear Linux, Porteus KiosK, BlueOnyx, Uruk, Peach OSI, OSGeoLive, Refracta, OpenMandriva, Mageia, Slackware, TinyCore, ROSA, Slitaz, GoboLinux, RebeccaBlackOS, Daphile, Ploplinux, iKuai, Pisi-Linux,
Other
VMware ESXi
iVentoy 1.0.08
Fix a bug that client can't boot when work together with iKuai DHCP Server.
Fix a bug that can not get virtual ip address in Linux.
Fix the bug that Windows Open Link button will be disabled.
Bugfix, comments and suggestions are welcome.
(Keygen) Thanks to Radixx11 release