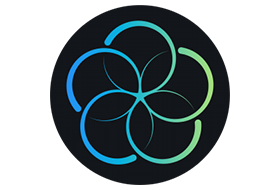 The only toolbox you'll need to turn your recording projects into professional records.
The Ultimate Toolkit To Go From Recordings To Professional Record.
Save time, and connect your mixing and mastering workflows into one seamless, easy process with Music Production Suite Pro, a continually updated powerhouse of 46 (…and counting) intelligent assistive audio plug-ins, exclusive courses, tutorials, and royalty-free sound packs.
Never Stop Learning. Grow As You Go.
Having the right tools for the job is half the battle, but knowing how to use them is how you win.
You'll have access to in-depth video tutorials for every plug-in in your suite, plus expert-level music producing content, so you can continuously expand your skillset.
The Latest Cutting-Edge Technology Is Always At Your Fingertips
You'll get access to new features added to any of the plug-ins in your suite, so you can easily take advantage of the latest innovations from iZotope.
Included:
Neutron Pro v3.8.0
Ozone Pro v9.11.0
RX Pro for Music v9.1.1
Nectar Pro v3.6.1
Melodyne v5.1.1
Relay v1.2.1
Visual Mixer v3.7.0
Neoverb Pro v1.1.0
Tonal Balance Control Pro v2.4.0
VocalSynth Pro v2.4.1
Insight Pro v2.2.0
Special Thanks to Team V.R Release
(Cracked Installer) x64