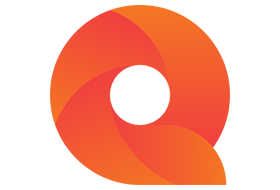 memoQ translator pro is a computer-assisted translation environment tool which runs on Microsoft Windows operating system. It was designed by translators for translators and it increases productivity and quality for all those who perform, edit and review translations.
Reuse Your Translations
With memoQ translator pro, you can reuse previous translations, create glossaries with terms, add reference materials, use predictive typing, and get suggestions from many other resources – automatically as you translate.
Term base
You don't have to leave your translation to add words and expressions to your term base. You can easily import tables or external term base files with a single keystroke. And if you have nothing but the text, memoQ will extract possible terms for you.
Moreover, memoQ automatically highlights terms in your translation – and the target term is inserted with a single keystroke. You get warnings if you use a term that is not in your term base – and if something needs to be replaced, you can find and replace text in several documents all at once.
Translation memory
You don't have to translate anything twice. memoQ remembers every segment you translate as they are stored in the translation memory. When the same segment – or a similar one – occurs again, memoQ offers its earlier translation.
To make searching entirely accurate, memoQ's translation memory preserves context information, in both language directions, and stores extra information such as the document's name, author and date of creation.
To find a word or an expression, call on concordance from your translation. memoQ will show where your expression is in the translation memory, and it also guesses where its translation may be in the translation of the entire segment.
Collaborate
With memoQ translator pro, you can work with any company that uses a memoQ server. Get more jobs by simply accepting the ones your clients send directly from their memoQ server! However, if your client uses a different translation environment, that's not a problem either – memoQ can accept packages from most major translation tools.
Compatibility with other tools
memoQ is compatible with most other translation tools. You can import, translate and export the proprietary files of other translation tools as well as use standards aimed to improve compatibility.
System Requirements:
Memory: 2 GB required, 4 GB or more recommended
Hard disk space: 520 MB (this does not include your working data, nor the .NET Framework)
Screen resolution: 1024×768 pixels required; 1920×1080 pixels recommended.
Operating system: • Windows 7 (with SP1 and newer), • Windows 8.1 (with the Windows 8.1 Update: KB2919355), • Windows 10 (with the Anniversary update: version 1607 and newer).
memoQ 9.0+ is only compatible with 64-bit Windows.
Created by Release
(Cracked Silent Install Repack) x64