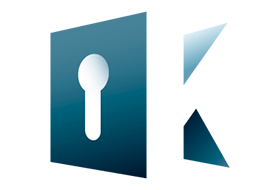 Kruptos 2 Professional is an easy to use encryption program that uses 256-bit encryption to password protect your private files and prevent them from being modified, read or even accessed without the correct password. With Kruptos 2 Professional you can password protect all your sensitive personal and commercial information including your photos, movies, credit card data, tax returns or any other private document.

https://youtu.be/obtxYUDEe4g
Features at a glance
256 bit encryption
Encrypts any number of files of any type
Filename encryption
Send encrypted email attachments
Create Encrypted Self-extracting files
Create encrypted Zip files
Inbuilt file Shredder
Windows Explorer integration
Auto re-encrypts after editing and viewing
Common password analyser
Use files as passwords
Features & Benefits:
Password protect any file
Quickly and safely encrypt your photos, movies, documents or any other files. Once encrypted only you can open your private files using your password.
Prevents data theft
Kruptos 2 professional keeps your files locked even if your computer is stolen or broken into.
Lock your portable USB devices
Safely transport your files on portable USB devices so if they are lost or stolen your data is safe and secure.
Permanent File Deletion
Kruptos 2 Professional uses industry standard techniques to permanently destroy your file so common un-delete tools cannot recover them.
Features & Benefits
Easy to use
There are no complex options or settings. Once installed all you need is a good password and a few clicks!
Microsoft Windows integration
Integrates seamlessly into Microsoft Windows explorer allowing you to encrypt your files in as little as 2 clicks.
Double-click integration
Kruptos 2 Professional will automatically re-encrypt your file when you're finished editing so you don't have to worry about your file being left unsecured.
Safe and Secure
Uses proven and unbroken 256bit file encryption algorithms, no hidden back doors or secret keys
(Cracked Silent Install Repack) x86
(Cracked Silent Install Repack) x64