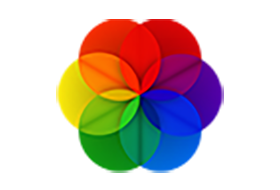 Animated desktop wallpapers, bring your desktop to life! Live wallpaper for windows.
FOSS
Lively is Free and Open Source Software, no features are behind a paywall; eveything is made for the community with love
Silent
Wallpaper playback pauses when fullscreen application/games are run (~0% resource usage.)
Customisable
Use dynamic & interactive webpages, 3D applications, audio visualisers as wallpapers.
Multiple Screens
Supports multiple monitors, HiDPI resolutions, Ultrawide aspect ratios and many more.
Simple
User experience focused, Just drop videos & webpages into lively window to set as wallpaper.
Feature Packed
Stream wallpapers, Automatic tile generation, Multiple video players, Performance settings and more…
System Requirement
OS: Windows 10 1903 or above
Processor: Intel i3 or equivalent
Memory: 2048 MB RAM
Graphics: HD Graphics 3000 or above
DirectX: Version 10 or above
Storage: 1GB available space
Changelog
1.2.0.0 – March 3, 2021
Lively v1.0 onwards REQUIRE Windows 10 version 1903 or above.
So what's new in v1.2.0.0:
Lively supports screen savers now!
Wallpaper startup time now get synchronized in duplicate layout mode.
Fixed an issue with folder-dropdown not working properly with commandline control.
Updated .netcore runtime to 3.1.12
Updated youtube-dl.
Updated mpv player.
Updated localization texts for Korean and German.
Added Hindi language.
Credit: Sebastian.
Remark: I'm on Windows 10 2019 LTSC never tested.
Homepage: https://rocksdanister.github.io/lively/
GitHub: https://github.com/rocksdanister/lively
Changelog: https://github.com/rocksdanister/lively/releases
Download page: https://github.com/rocksdanister/lively/releases
Download: https://github.com/rocksdanister/lively/releases/download/v1.3.0.0/lively_setup_x86_full_v1300.exe