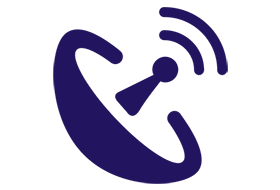 transform your Desktop PC (Windows, MAC or Linux) into a professional high-quality, live internet broadcasting receiver or source. Stand alone or combined with other network devices or hardware codecs.
Use LUCI LIVE, SE or LITE to connect to your Desktop PC with LUCI STUDIO installed, report live from the field and talk back through the simultaneous live stream that is automatically sent back to the reporter.
You can also have multiple simultaneous connections from the field to the same PC in your LUCI STUDIO with extra LUCI STUDIO streams (extra streams possible up to 64) from the same PC, by using only a PC, LUCI STUDIO software and any multichannel soundcard !
A LUCI Studio COMES by default WITH 1 stream
Configuration of 64 simultaneous stereo streams per computer are possible, THESE CAN always BE addED afterwards for € 99 ONLY
Features for windows operating systems
Receive RTP low-delay streaming, two-way, so includes sending a return channel
Transmit RTP low-delay streams from the field, includes receiving a return channel
Support for stream-cloning, receive simultaneous streams from one source and send return streams back to each incoming stream
Support for multicast streaming connections, Transmit or Receive
Full NACIP support
Shoutcast/Icecast source
Easy multichannel configuration with new version 3.0. Configurations of 40 simultaneous stereo streams per computer are possible.
Codecs: MP2, AAC, AAC-HE, AAC-LD, AAC-ELD, AAC-HEV2, G711, G722, ULCC, FLAC, Linear
Ember plus and SNMP remote signalling & control
24-bit ULCC audio codec, 44.1 to 384 kHz sample-rate
Constantly updated to the latest IP-technology and standards
Thanks to FULMOON TSRh
(Installer with crack) x64