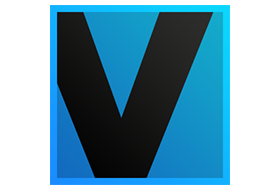 MAGIX Video Pro X is a highly sophisticated video editing solution geared towards the unique requirements of ambitious and professional users.
The multiple award-winning video workstation offers an unrivaled range of powerful editing tools and sophisticated virtual equipment for detailed audio dubbing. Optimized workflow layout and unique performance tools guarantee precise editing that will turn your vision into a reality.
State-of-the-art digital technology, innovative functions, and the accumulation of years of expert experience in the field of video and audio combine to guarantee professional results in perfect sound and vision.
This MAGIX Video editing software features a 3-point cut function that makes inserting video clips into the timeline even easier. Choose from a wide range of tools to perfect your footage, such as GPU-optimized video effects, precise measurement instruments and multicam editing.
A real-time audio mixer, keyframe control and sample-precise editor as well as a ton of broadcast-quality effects provide everything you need for optimizing sound.
Choose a position in the arrangement where you wish to insert a clip. Then simply add a start position to the file you want to import. The computer automatically calculates the cut points and precisely fills in the gaps in the timeline.
MAGIX Video Pro X 14 Top features:
INFUSION Engine 3 – hardware acceleration from import to export
Multi-GPU support – use multiple graphics cards simultaneously
Easily create animations + flexible rotation point
Panorama storyboard with extra-large thumbnails
FXhome Ignite Keying & Flares: Crop objects cleanly
HiDPI editing interface + modern icon design
More intuitive start dialog & automatic format recognition
8K Ultra HD support + HDR color space handling
1-click cutting tool with dynamic preview
New fonts and customizable title templates
INFUSION Engine 3 – Faster than realtime export
No waiting around. INFUSION Engine 3 now enables a seamless GPU workflow for the latest graphics cards by Intel, NVIDIA and AMD. In addition to ultra-smooth playback even for complex projects, INFUSION Engine 3 now also offers accelerated export for AVC and HEVC formats, meaning that videos can now be rendered faster than in realtime.
Real-time video stabilization
MAGIX Video Pro X includes the full version of proDAD Mercalli V5 Suite, which offers professional video stabilization and optimization in realtime without any need for analysis or rendering beforehand. Optimize brightness and contrast fully automatically or adjust manually for more custom settings.
8K Ultra HD support for AVC and HEVC videos
MAGIX Video Pro X offers full 8K support. AVC or HEVC videos can be played back in realtime using NVIDIA and AMD graphics cards. This spares you the time-consuming task of converting recordings to proxy files. For images even higher in resolution.
HDR support
With HDR10, MAGIX Video Pro X supports the latest standards and color gamut BT.2020 and 10-bit color depth in HEVC codec. HDR maintains natural contrasts and accurately reproduces the original variations in brightness, even for very bright or dark footage. Impressive color extraction lets you make every detail shine and create a lasting impression.
360° editing
With the addition of two new features, our 360 editing package is now complete: take advantage of 360 image stabilization, plus a set of spectacular 360 transitions. And now even stereoscopic videos can be processed by Video Pro X.
HDR preview and color space handling
You can now select a specific color space that works with your project and source material. Video Pro X supports all standards such as BT.601 (SD), BT.709 and BT.2020 (HD/UHD) as well as the professional standard DCI P3. This allows for greater visual control and precision in your color correction workflow.
4K/Section animation
For high-quality editing of picture sections in 4K movies. For instance, you can switch between different zoom levels in a 4K recording to make the final result even more dynamic. This is also ideal for correcting picture sections which don't turn out 100% due to quick movements (e.g. sports videos or theatrical performances).
MAGIX Travel Maps
The MAGIX Travel Maps module offers a wide range of creative options for displaying your travel routes as a captivating animation. You can import your own maps and choose from the huge array of waypoints and vehicles included to show the different stages of your trip. Little slideshows can also be created within the route animation by simply placing photos on the travel path.
Supported Operating Systems: Windows 7, 8, 8.1, 10 (64-bit).
Remark: Fail to create silent install. Language popup.

(Installer with crack) x64