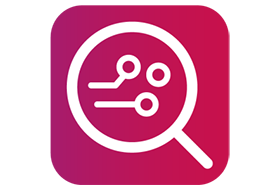 MOBILedit Forensic Express is a phone extractor, data analyzer and report generator all in one solution.
A powerful 64-bit application using both the physical and logical data acquisition methods, MOBILedit is excellent for its advanced application analyzer, deleted data recovery, live updates, wide range of supported phones including most feature phones, fine-tuned reports, concurrent phone processing, and easy-to-use user interface. With the password and PIN breaker you can gain access to locked ADB or iTunes backups with GPU acceleration and multi-threaded operations for maximum speed.
Forensic Express offers maximum functionality at a fraction of the price of other tools. It can be used as the only tool in a lab or as an enhancement to other tools through its data compatibility. When integrated with Camera Ballistics it scientifically analyzes camera photo origins.
The first one is a low-level communication through the Apple device driver (downloadable from our website). This feature eliminates the need to download iTunes to your forensic workstation, as is often required by other forensic solutions. iTunes can write data to a target phone thereby affecting its forensic integrity. That's why the MOBILedit team has developed this method of communication and has now fine-tuned it making it perfectly reliable.
If you already have iTunes installed on your forensic workstation, (e.g., UFED, that requires it), MOBILedit can now communicate with an iOS device via the Apple Mobile Service, allowing the user a straightforward solution. (In previous versions MOBILedit required stopping this service).
We have added a protocol for full file system reading of jailbroken iPhones, so, if you use the checkra1n/checkm8 jailbreak available in our latest Connection Kit, you will get full content of an iPhone including application sandboxes, keychains, system databases, iMessages and all other hidden data.
Plus we have added support of Dutch language. Current support of languages is as follows:
Generated reports are available in following languages
English
Spanish
Portuguese
German
Estonian
Chinese
Korean
Dutch
Polish
Slovak
Czech
Full product User Interface
English
Spanish
Portuguese
Chinese
Slovak
Czech
We hope that you like this latest version of MOBILedit. As always, your feedback is appreciated. Positive feedback will make us happy, critical feedback will move us forward.
We are already hard at work on finishing a breakthrough version 8.0, stay tuned!
Phone unlocking​
Forensic Express has a built-in phone unlocking feature for many phone models, allowing you to acquire a physical image even when the phone is protected by a password or gesture. It can bypass the lock-screen on a wide range of Android phones. It is ready to utilize the full potential of modified recovery images in order to perform physical acquisition with just a few clicks. Lock-screen patterns, gestures, PINs and passwords are no longer an obstacle in your way of acquiring any data from a wide variety of Android devices.
Physical data acquisition and analysis​
In addition to advanced logical extraction we also provide Android physical data acquisition, allowing you to extract physical images of investigated phones and have exact binary clones. Physical analysis allows you to open image files created by this process, or those obtained through JTAG, chip-off or other tools to recover deleted files plus all other deleted data where our product is known to be excellent.
Advanced application analysis​
The use of apps to communicate and share has grown rapidly. Many apps are released or updated everyday. It is obvious that the analysis of apps is vital to retrieving as much evidence as possible. This is the strongest point of MOBILedit Forensic Express, we dedicate a large part of our team specifically for application analysis. We employ adaptive and in-depth methods to ensure you retrieve the most data available for each app- especially recovering deleted data. Data is analyzed for its meaning so you see it on a timeline as a note, a photo, a video or a flow of messages no matter what app was used to send them.
Live Updates​
The use of apps to communicate and share has grown rapidly. Many apps are released or updated everyday. It is obvious that the analysis of apps is vital to retrieving as much evidence as possible. This is the strongest point of MOBILedit Forensic Express, you get updates of application analysis live and as often as needed. Data is analyzed for its meaning so you see it on a timeline as a note, a photo, a video or a flow of messages no matter what app was used to send them.
Deleted data recovery​
Deleted data is almost always the most valuable information in a device. It often hides in applications; and because this is our strongest expertise, we deliver great results in finding deleted data. Our special algorithms look deeply through databases, their invalidated pages and within caches to find any data that still resides in a phone. MOBILedit Forensic Express retrieves the deleted data and presents it clearly in a special section of the report.
Fine-tuned reports​
A tremendous amount of effort has been dedicated to refining reports so they are customizable, easy to read, concise and professional. An enhanced report configurator allows you to define exactly which data will be extracted from the phone and how the report will look. Each report is divided into sections, labeled with icons, pictures, and highlighted relevant data so you can find evidence quickly. A complete, configurable and comprehensive list of all events with a time-stamp is shown on a timeline and messages can be filtered by conversation or by contact names.
Reports are available in PDF, XLS, or HTML formats, and you can generate data exports compatible with the other data analysis tools you use in your lab, such as UFED.
Apple Watch direct reading​
MOBILedit is able to read data directly from Apple Watch via a special reader and extract data such as device info including MAC addresses, memory, UID, SW revisions, notes with recordings and files, app list, synchronized pictures with related locations and system logs.
Concurrent extractions and new 64-bit engine​
The new 64-bit engine provides stability and the ability to analyze huge amounts of data, apps with hundreds of thousands of messages, photos and other items, plus several phones at once. Speed up your investigation process by extracting multiple phones at the same time, and generating multiple outputs for each one. All you need is a USB hub, cables and a computer powerful enough to perform concurrent jobs. You can finish a week's worth of work overnight!
Easy to use UI​
Having the right tool is not enough, you need the right staff to work with it. The shorter the learning curve the better. Because we have designed software for millions of consumers, it was a welcome challenge for us to make MOBILedit Forensic Express the most user-friendly forensic tool available. With a straightforward interface, each step is simple and guided with clear instruction. It is also optimized for touch screens allowing for easy use in the field.
Camera Ballistics – scientific image analysis​
When combined with Camera Ballistics you are able to identify which images present on the analyzed phone were actually taken by the phone's camera using a sensor fingerprint. This process delivers new insight into the images such as make, model, GPS, camera settings, mean square error, fingerprint presence result, probability, and correlation will be organized into a well designed and comprehensive PDF report suitable for submission as evidence.
iCloud analyzer​
Now you can analyze backups of iOS devices stored in iCloud. Don't have the phone? Don't worry, you don't need it. Cloud Analyzer will locate all iOS backups in the cloud and let you choose which ones you want to extract, analyze and create reports for. Find crucial hidden evidence including deleted data, applications data and more directly from the cloud. All versions of iOS are supported, including two-factor authentication.
Reports in any language​
Reports are now under the user's control. You can customize reports to your own style or translate them to your language, so you can meet the criteria defined by the law.
Photo Recognizer​
This module automatically locates and recognizes suspicious content in photos such as weapons, drugs, nudity, currency and documents. Photo Recognizer utilizes artificial intelligence and deep machine learning to quickly analyze an unlimited number of photos, and is designed to eliminate countless hours that would be spent manually searching for key evidence in huge databases of photos. Each photo is placed in its own specific category so the investigator can keep the case well-organized and easily present the suspicious content in a fine-tuned report.
Face Matcher​
This important feature easily finds photos of people you are looking for. Based on the newest deep learning techniques, Face Matcher rapidly analyzes even large quantities of photos that users often have in their phones. Eliminate countless hours spent manually looking through photo albums. Simply supply photos of faces you want to find, and let Face Matcher find right photos in a phone or PC.
Special thanks to SQL2008 sharing and keygen by De! (TSRh)
(Installer with Keygen) x64