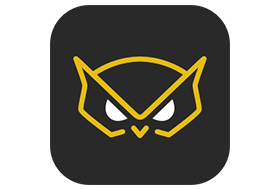 The world of video games is packed with highs and lows, insane headshots and epic raids. Armed with a game recorder, you can grab the best moments of your gaming life and share them online with peers across the planet.
Gecata by Movavi is a lightweight and free streaming and game recording software for PCs that lets you capture and stream gameplay or a full-screen Windows desktop with one click and no lags.
Are you a League of Legends diehard, or a GTA V geek? We've tested Gecata with all the major titles – from Minecraft to Battlefield 4, from Roblox to World of Warcraft. Download the program today and start rocking YouTube and Twitch with your streams, game reviews, Let's Plays, walkthroughs, and m-m-m-monster kills.
With the Gecata streaming program, you can stream and record at the same time, so your videos can be available to anyone who missed your livestreams.
Streaming and making game videos with our screen capture software is super easy – start capturing with one click and use hotkeys to control the recording without leaving the game.
Want your YouTube subscribers to see your rage face IRL while you're mowing down enemies in a shooter? Gecata lets you overlay webcam video onto the game footage.
Capture in-game sound effects, music, and dialogue to immerse viewers in the world of the game. Turn on your mic to liven up your footage with jokes and comments.
Special thanks to bb2018 hook
(Hook dll Silent Install Repack) x86