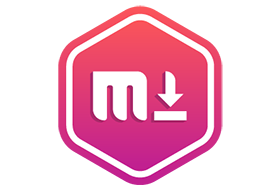 Mp3Studio Youtube Downloader is a user-friendly and efficient piece of software that was developed to offer you an easy means of grabbing all your favorite videos from the web and store them on your PC, in one of several available formats.
What can MP3Studio YouTube Downloader Do?
MP3Studio is the definitive free solution for anyone who wants to save YouTube videos to their device or convert them to music. It's a helpful tool to get you the content you want without a fuss.
There are no annoying installations or invasive registrations to complete. The user-friendly interface is designed to let you download the chosen video via link copy-pasting, making the process as painless as possible.
Additionally, you'll want to take advantage of the ID3 tag editing feature that's part of MP3Studio. This allows you to assign categories to downloaded music and store it in a structured manner. The software's versatile configuration options allow for your choice of file location, so you can automatically send them to external storage or other devices.
You not only get to choose from a wide variety of formats for your different needs, MP3Studio places no restrictions on download speeds.
Adding music to your personal library just got a whole lot easier!
Features of YouTube Downloader
Unrestricted Downloads
Waiting for songs to finish downloading is a thing of the past! Our downloader doesn't have data caps, so you can grab as many songs as you want in record time.
Limitless Conversion
Snatch and convert as many videos from YouTube as you desire – there are no limits.
Free from Viruses and Other Threats
The security of your data and devices is as important to us as it is to you. Rest assured that our service is under the constant scrutiny of a regularly updated threat database.
Wide Range of Platform Support
The process of making MP3 files out of downloaded videos is effortless, whichever platform you're using the service from—android tablets and smartphones. Windows PCs, and Macs are all supported.
Comprehensive Format Selection
MP3Studio works with an array of video and audio formats alike. Conversion is straightforward and includes formats like 3GP, FLV, M4A, MP3, MP4, MO, WEBM, and more.
Save media from YouTube using MP3Studio YouTube Downloader. Our downloader makes converting videos from YouTube to 3GP, MP4, MP3, M4A WEBM, etc., easy and free. It works regardless of device, so you can use it with tablets, smartphones, or computers. You'll always get the best available video quality, and you can pick another if that suits you better.
(Installer) x86
Crack (From MADARA)