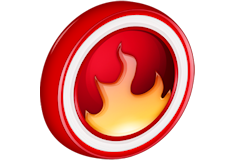 Nero Lite is an custom created installer for the main Nero Burning Rom applications.
Why don't you use Nero 7/8?
Nero 7/8 has become bloatware and it's difficult to make the setup program install silently. Also by default Nero installs a lot of DirectShow filters which may interfere with my video recording software.
Why not use another burning program?
When it comes to burning Nero does have an intuitive user interface, has proven stability and compatibility with most burners. It may even supports burning HD-DVD and BlueRay, and it can print Labelflash cd's.
But face it, there are other free cd burning applications in development which are making progress.
If you want a free burning program I can recommend ImgBurn. Its user interface is not exactly like Nero, but it will do all burning tasks just fine.
Recently a new project got my attention: InfraRecorder. InfraRecorder is open source, lightweight and the interface works just like Nero. Although it looks nice, it is not very stable yet.
Do I loose functionality when switching to Nero Lite?
I try to keep Nero Lite functionality as complete as possible, so definitely usability over space. Of course I do remove a lot of stuff, but none of these is essential for burning plain cd's. If you ran into a problem, don't be shy to post.
Micro version is for people who only want a full functional Nero Burning ROM version, but without any extra software like CoverDesigner and WaveEditor.
Nero 7/8 Lite build 1.20.1.1 changelog:
– update Inno Setup -> 5.3.8
– fix mp4 thumbnail support
Remark: My best burner program.
Euro language version
Italiano(ITA), English(ENG), Czch(CSY), Danish(DAN), German(DEU), Greek(ELL), Spanish(ESP), French(FRA), Hungarian(HUN), Dutch(NLD), Norwegian(NOR), Polish(PLK), Swedish(SVE), Turkish(TRK), Finnish(FIN), Russian(RUS), Portuguese(PTB )
(Registered Silent Repack)
Lite Euro version
Nero Lite Chinse中文版
Micro Euro version

Remark: If failure to register.. use
Serial=1K22-0867-0795-66M4-5047-5042-K9KE