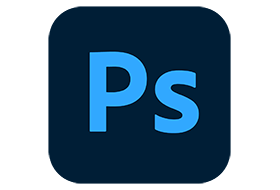 Best Photoshop 2022, 2021 and Photoshop CC 2019-2020 plugin
NGLEmp is an offline license enabler for Photoshop 2021 | 2020 | СС 2019 implemented as Photoshop plugin.
Main Features
All product features are enabled with correct internal license structure
No files patched on disk
Original digital signatures are valid
Quick and easy restore to original state
Customisable features list
Customisable profile details
Smooth Photoshop updates
Supported Platforms
Supported Products
Adobe Photoshop 2022 (23.0 — 23.3)
Adobe Photoshop 2021 (22.0 — 22.5)
Adobe Photoshop 2020 (21.0)
Adobe Photoshop CC 2019 (20.0)
Tested Photoshop versions
Adobe Photoshop 2022
Adobe Photoshop 2021
2021 22.0.0 — 22.4.3, 22.5.0
Adobe Photoshop 2020
Adobe Photoshop CC 2019
0.8.2.1
22 April 2022
Support for Adobe Photoshop 2022 (23.3.1)
NGLEmp Installation:
Always verify integrity of NGLEmp release before installation!
NGLEmp Installation Path:

C:\Program Files\Adobe\Adobe Photoshop 2022\Required\Plug-ins\Extensions\

To install NGLEmp you need to copy just 2 files:
Install Neural filters:
ctive subscription or Trial are required to Neural filters download!
Install trial version of Photoshop CC 2021 (22.5.0 or newer).
Log in to your Adobe ID account.
Download filters using menu Filter -> Neural Filters….
Backup Neural filters
Back up contents of neural filters gallery folder to use it on another computer:
%AppData%\Adobe\UXP\PluginsStorage\PHSP\22\Internal\com.adobe.nfp.gallery
Restore Neural filters
In case of another clean installation without Adobe ID:
copy contents of previously backed up folder to the same path.
Neural filters Download Issue
If you get an error when you try to download Neural Filters:
Delete %AppData%\Adobe\UXP folder.
Restart application and try again.