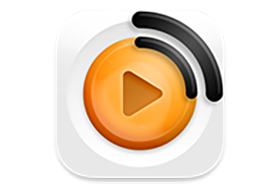 OmniPlayer E2 is currently the most wanted Radio Automation Software used in Europe. Highly wanted.
HUGE PACKAGE. This package includes all tools to setup your OmniPlayer environment:
– DupleXX and Outline (Loading playlists from Powergold)
– AudioLink (to import audio to OmniPlayer)
– DaNotifyService (Realtime updates in OmniPlayers' DB)
– MultiSend (upload / push API for Now Playing stuff to HTTP/HTTPS/FTP),
– Remote Studio (Synchronisation for home voicetracking),
– Airback (standalone local backup tool, DB + Audio),
– PlaylistChecker (checks playlists, when no playlists exists -> notification by e-mail is sent),
– DHD Global Logics Plugin (for Global Logics of your DHD Mixer, place in Program Files (x86)\M&I Broadcast Services\OmniPlayer E2\Plugins), Powergold + Keygen
…and more.
All above tools are provided with patched .EXE's.
---
TIPS AND TRICKS:
– Make sure Sentinel HASP Service is installed(!), else the Applications will hang with Timeout log-messages.
– Use 32 bit ODBC, 64 bit won't work.
– Use Network Service for Sybase: the Personal Database App limits to 5 connections and may give errors when operating larger databases / using more Apps inside OmniPlayer E2.
The only things not cracked are (but setups included):
– M&I GPIO Server
– OmniVeo Server (for Visual Radio / Videoclips with your music playout)
Special thanks to Cachito, RadioDude (TSRh) sharing)
Removed due to warez copyright