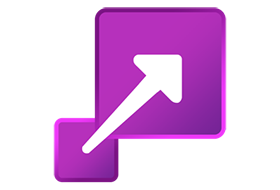 Featuring ON1's industry-leading Genuine Fractals® technology, Resize 2021 is a must-have for the highest quality enlargements and prints. The 2021 version includes performance enhancements and new features that make it even easier and faster to resize photos without losing sharpness and detail.

Tools for Printing Big!
Get the highest quality photo enlargements with Genuine Fractals® technology — patented, fractal-based interpolation algorithms — that quickly enlarge your images without loss of sharpness or detail.
Genuine Fractals® Technology
Patented, fractal-based interpolation algorithms that quickly enlarge your images without loss of sharpness or detail. Enlarge photos up to 1000%!
Create Canvas Wraps
The gallery wrap feature creates extended margins for wrapping your photo around wooden stretcher bars for canvas prints.
Print Like a Pro
Print individual photos, contact sheets, a wall portrait, or tile multiple photos into package prints. Also, print multiple photos on one piece of paper to create packages like 2 5×7's or 4 4×5's and add watermarks and sharpen photos before sending them to print.
Includes ON1 Browse
Resize 2021 includes the full Browse module from ON1 Photo RAW 2021. It's a lightning-fast browser and organizer. Simply point it to any folder of photos and you can preview, sort, tag, and change metadata instantly!
Better Batch Processing
The Export feature in Resize 2021 makes it easy to process a single photo, a handful or hundreds of them. Not only can you control the size, but the file type, naming, location, etc. You can even apply gallery wrap or watermarks on the fly.
RAW Engine
Resize 2021 features the RAW processing engine from ON1 Photo RAW. It's much faster and maintains better color and detail.
Compressed Photoshop Files
When saving out Adobe® Photoshop® PSD format files, they are compressed to half the size they used to be, losslessly.
Printing Options
You can print from right inside of Resize 2021. Control the paper size, margins and printer profiles for the ultimate print.
Open System
Access your photos no matter where they are stored: your computer, your network, or on cloud-based storage services.
Plugin & Standalone
ON1 Resize 2021 works as both a plugin for both Photoshop® and Lightroom® and as a standalone application.
Faster Organization
Browse, organize, manage, and catalog photos in your photo editing workflow. The ultra-fast browser and organizer is perfect for rapidly viewing and culling through photos without having to wait on previews to generate or an import process.
– Detail View
– Ultra-Fast Culling
– Rate & Label
– Create Albums
– Stack Sub-folders
– Maps
Photography Applications & Plugins for the Adobe® Lightroom, Photoshop, and Apple® Photos Workflows
ON1 works where you do. Each of our products work as a plugin for your software along with being a standalone application. So whether you want to integrate with your existing workflow or quickly get in and out while photo editing, the choice is yours.
Minimum Requirements:
– Windows 7, Windows 8, or Windows 10
– Intel Core i5, Xeon, or better
– 8 GB RAM
– 1.5 GB for installation
– OpenGL 3.3-compatible video card with 512 MB video RAM, 1280×800 resolution (at 100% scale factor)
– Photoshop Lightroom Classic 6 and above
Supported Languages:
– English, German, Spanish, French, Japanese, Korean, Simplified Chinese, Russian, Portuguese, Italian, Dutch
Thanks to UZ1 release and alf9872000 sharing
(Installer) x64