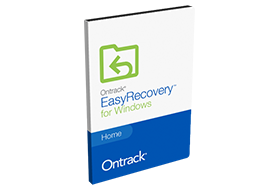 The most advanced edition with Network Recovery Support for companies that need to protect multiple workstations. Equipped with Hardware and Software RAID Recovery support and an enhanced set of recovery tools, including: Mail Recovery, Hex Viewer, SMART, Bad Block/Block Usage Diagnostics, Imaging tools, Copy Disk and Refresh Disk.
Lower Cost. Better Results.
Recover data from local/external hard drives (HDD/SSD), optical and digital media, tablet devices and mobile phones that work as removable storage and disk image files. With Ontrack EasyRecovery software, you can save your important files, e-mails, documents, databases, photos, music and video files.
Ontrack EasyRecovery software has the ability to scan all volumes in a local machine and build a directory tree of lost and deleted files. Users can search lost and deleted files matching file name criteria, and the fast scanning engine allows the file list to be built quickly with an intuitive file manager and typical Save File dialog.
The recoverable files have the ability to be previewed, and all recovery operations are secure as the software does not write recovered data onto the drive it is scanning. As a target for your recovered data, users can select any drive, including network drives and removable media. The standard write system API minimizes the chance of disk corruption, and there is no limitation to file and drive size.
Ontrack EasyRecovery Software Advantages
Supports: Microsoft Windows® 95, Microsoft Windows® 98, Microsoft Windows® NT, Microsoft Windows® ME, Microsoft Windows® 2000, Microsoft Windows® XP, Microsoft Windows® Vista™, Microsoft Windows® 2003, Microsoft Windows® 7, all versions of Microsoft Windows® Servers
Network support for recovering remote systems (Enterprise Edition)
Hardware RAID and software RAID recovery, including stripe sets and mirrored drives (Enterprise Edition)
Recovers data from disk image files (Encase E01,RAW, AFF and Winhex) (Enterprise and Professional Editions)
Easy-to-use with a fully automated wizard that walks the user through the program
Data protection through standard write system API, which minimizes the chance of disk corruption
Recovers data from FAT12, FAT16, FAT32, NTFS and NTFS 5 file systems
Recovers data from HFS/HFS+, HFS+, HFSX and HFS Wrapper file systems
Recovers from an emptied recycle bin, command line and from within System Explorer
size limitations associated with DOS-based programs
Formatted drive recovery
Lost partition recovery
Recovers files based on a unique signature allowing for recovery from RAW data
Recovers from all types of digital media, HDD/SSD drives, flash memory devices, external USB media and all other types of removable media
Allows for the preview of files before recovery
Supports SATA/IDE/SCSI
Supports CD/DVD media recovery (ISO9660/UDF combined with ISO9660) and Oracle® Linux media (Ext2/3)
Allows the user to view a selected e-mail database, and shows both existing and deleted e-mails for printing or saving to a hard disk (Advanced tools)
View the selected disk in a hex editor and search manually for data. Choose this option to view the selected disk contents by the help of a hex viewer. It allows you to search the disk by hex patterns (Advanced tools)
Gives the user a graphical representation of the selected disk, including bad blocks, used blocks and free blocks. Displays the hard disk S.M.A.R.T. attributes, which allows the user to monitor the drive parameters, such as disk temperature, power-on hours, error rates, etc. This allows the user to monitor the health of the storage system and any pending failures (Advanced tools)
Restore any disk image file back to the selected disk (Advanced tools)
Copy the selected disk to another disk (Advanced tools)
Allows for archive media to rewrite and verify data blocks. Hard disk drives are designed to be used regularly, not stored on a shelf for months or years. The magnetic strength of the digital bits recorded on a drive slowly decays when that drive is disconnected from a computer. After many months, this effect can cause data files to fade, sometimes becoming unreadable (Advanced tools)
easyrecovery是一个安全且实惠的 diy 数据恢复解决方案,旨在从所有类型的媒体(如硬盘、光驱、闪存媒体驱动器、以及多媒体或移动设备中恢复删除的文件。
easyrecovery可以从命令行中、应用程序内部、文件系统中、或从回收站中恢复删除的文件。
此外,easyrecovery可以恢复格式化或丢失的驱动器、具有严重的逻辑文件系统损坏的驱动器、甚至可以重建丢失的 raid!
easyrecovery将扫描该驱动器并给出可以从扫描驱动器保存的文件列表。
要保留的已丢失或已删除文件的驱动器,所有恢复好的文件必须保存到另一个存储设备或系统中的另一个驱动器中。easyrecovery是一个非破坏性的只读应用程序,不会写入或对其正在恢复中的驱动器进行的更改。
电子邮件恢复模块用于恢复已删除的电子邮件。
Windows System Requirements
Computer running Windows 95, Windows 98, Windows NT, Windows ME, Windows 2000, Windows XP, Windows Vista, Windows 2003,Windows 7, and all versions of Windows Servers on Intel platform with 1 GHz processor or faster
Minimum of 512 MB RAM. The more RAM memory that is available will improve data recovery performance
Storage Drive or Network Drive at least as large as the amount of data you wish to recover
Mouse
SVGA monitor
(Cracked Silent Repack with Chinese Lang)