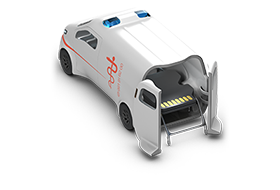 O&O MediaRecovery rescues deleted multi-media files lost through virus attack, program crash or simply through pressing the wrong button. It can restore deleted picture, video and music data with just the push of a button!
O&O MediaRecovery can recover deleted photos that captured those precious moments. For example, from your vacation, of your wedding, or the first pictures of your children. If those irreplaceable memories are deleted it no longer has to mean they are lost forever.
This O&O software can also recover your favorite songs and videos, simply and securely, and all with just a few clicks of the mouse!
Accidentally deleted multi-media files, such as photos or music, you can recover directly from digital cameras, memory cards and USB Sticks. They must simply be supported by Windows as a drive.
O&O MediaRecovery recovers data from removable drives. Such as MP3 players, digital cameras, memory cards (e.g., SD, MMC, xD as well others), hard disks. And, of course, devices such as the Apple iPod. Simply install O&O MediaRecovery on your PC and connect the storage volume on which you wish to recover data. After the program starts, the wizard guides you step by step through the recovery process. So that you will quickly regain access to your lost data.
O&O MediaRecovery combines the powerful search processes of the hugely successful data recovery products O&O DiskRecovery and O&O UnErase. These search algorithms apply different technologies to locate data in nearly all scenarios. And can be used together or individually.
O&O MediaRecovery 14 Features:
Quick scan for files, even on very large storage volumes
Preview of files prior to data restoration
Enhanced wizard for search and restoration
Recognizes and restores over 80 File types (all standard graphic, video, and music formats)
Recovers data on storage volumes whose files have been damaged or destroyed by malfunctioning software
Supports all Windows-compatible hard disks, removable drives, memory cards, USB Sticks, CompactFlash, and most digital cameras
Preview Function
After completion of a scanning process, you can view the files that are capable of being restored. The preview function of O&O MediaRecovery supports most picture formats, including JPEG, BMP, and TIF. The fact that a preview is not available for some files does not rule out the chance for a successful and flawless restoration of those files.
Integrated Data images
Data images created by O&O DiskImage are also included in the data rescue processes. To prevent a data loss through defective hardware, a forensic image can be created using the separately available O&O DiskImage. This comprehensive image also saves the (assumed) free disk space. So that a full data recovery can be carried out later without touching the original hardware.
What's New in O&O MediaRecovery 14:
NEW: File and file type signatures updated;
NEW: Search and recovery Algorithm;
Enhanced: Recovering data from defective volumes;
Enhanced: Recovery of Metadata
and much more besides!
Supported Operating Systems: Windows 7, 8, 8.1, 10 (32-bit, 64-bit).
(Registered Silent Install Repack)
x86
x64