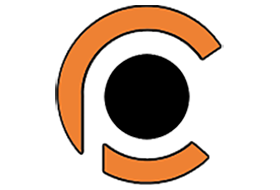 Photo Cartoon is a graphic editor whose main purpose is to provide a series of filters ready to help you transform your picture into a drawing, a cartoon or a painting. Its feature set is, however, not limited to a set of effects, as it also comes with a set of controls in the image equalizer that help you enhance the quality of the loaded photo.

Turn your photo into a cartoon or a caricature
The interface layout is simple, comprising a generous preview area that displays the loaded photo. Unfortunately, there is no support for batch operations, so you will have to process multiple photos one by one.
All the graphic filters are elegantly displayed to the left and, as you apply any of them, you are able to see what the output looks like in the preview area. There are filters for transforming photos into caricatures, cartoons, watercolor paintings or crayon sketches. Some filters might take longer to load than others.
Adjust photo parameters to enhance its quality
The graphic equalizer is located in the right side of the main window, where you can find sliders for various parameters, such as brightness, contrast, saturation, gamma and hue. The photo is modified as you move the slider so you can preview the resulting image.
There is also an option to add text watermarks to the loaded image, which comes in handy for copyright protection. You can change the text color, the font and the background of the watermark. On the downside, there is no option to adjust the transparency of the watermark or overlay picture watermarks you edited in a third-party application.
A photo cartoonizer with basic editing features
Photo Cartoon allows you to cartoonize a photo rather quickly but it does not provide anything that any other reliable photo editor doesn't. Indeed, it allows quick editing and provides a satisfactory collection of effects that help you transform a photo, but it also lacks a few features that its competitors do provide.
Whats New:
Updates: official site does not provide any info about changes in this version.
Windows® Compatibility: Microsoft Windows XP, Windows Vista, Windows 7, Windows 8, Windows 10.
Thanks to UZ1 release

(Cracked Silent Install Repack) x86