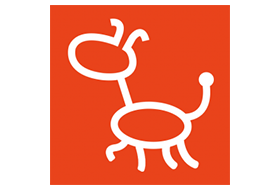 Cartoon Animator is a 2D animation software designed for ease of entry and productivity. Turn images into animated characters, drive facial animations with your expressions, generate lip-sync animation from audio, create 3D parallax scenes, and produce 2D visual effects. Gain access to content resources and wield a comprehensive photoshop/vector pipeline to rapidly customize characters and create interesting content.
ANY GRAPHIC OR IMAGE CAN BE ANIMATED
Creativity is no longer limited: Whether vector or bitmap, any image can be imported, rigged and animated in Cartoon Animator.
CREATE ENGAGING SECONDARY ACTIONS
What took months of animation training to learn and hours of curve editing to achieve, secondary motion can now be done automatically. Applicable to any object, Cartoon Animator makes secondary motion a cinch to work with.
INSTANT RIGGING & ANIMATION
All-in-one storytelling tool for character creation, 360-head design, motion editing, talking facial animations, scene setup, and giving life to props.
3D ANIMATION WORKFLOW & POST-PROCESSING
Cartoon Animator implements the most innovative workflow by synergizing industry-leading applications, 3D animation resources, and motion capture devices — giving designers the ultimate freedom for high-quality production.
Character Creation
– Full Character
– 360 Head
– Create Your Own
Animation Creation
– Character Animation
– Smart IK Motion Editing
– 2D Talking Heads
– Prop Dynamics & SFX
– 3D Motion to 2D Animation
– Live Mocap (Motion LIVE 2D)
Production
– Interface Guideline
– Import & Export
Secondary Animation
– Spring Dynamics
– Free Form Deformation
Pipelines
– Vector Animation
– PSD Pipeline
– Draw to Animate
– Video Compositing
(Installer with crack) x64