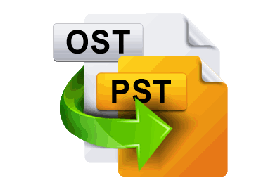 OST file becomes inaccessible, corrupted or orphaned due to one or the other factors. Reasons may vary, but you can easily fix OST file using Remo Convert OST to PST software. It converts corrupted/inaccessible OST file to PST format thus making OST file attributes easier to access. Hence, you can recover your Exchange account emails, calendar, notes, journals, contacts and other items from OST file without any hassle.
User-friendly
A user-friendly tool designed to help Microsoft Outlook users to effortlessly convert OST to PST in simple clicks. This tool comes with self explanatory instructions to ease your OST file conversion process.
Read-only mode interface
Remo OST to PST converter tool works with the advanced technology and read-only mode interface to safely convert corrupt, damaged, orphan, or inaccessible OST file into the healthy PST without harming the existing Outlook content.
Easily Convert OST file to PST
With the help of this Microsoft OST to PST converter tool, you can easily recover deleted or lost Outlook emails, attachments, contacts, tasks, and other Outlook items by converting your corrupt or inaccessible OST file to a PST file format.
Free Preview of Converted PST file
Remo Convert OST to PST software offers a free preview of the converted PST file before you save it on your computer or external storage drive. This allows you to easily verify the converted PST file by looking into the recovered emails, contacts, and other Outlook items from the corrupt OST file.
Backup and Access Outlook data
Reliable software to backup and convert OST file to access Outlook data in PST file format even if the ScanPST.exe tool fails to repair OST file due to the severity of OST file corruption or damage.
Retains Folder Structure, Rules, and many more
No matter how severely corrupt is your OST file, Remo OST to PST converter software only takes 4 simple clicks to export your OST file to healthy PST file and also retains the folder structure, rules, and auto-fill text in the converted PST file.
Highly Compatible OST to PST converter
Remo Convert OST to PST is highly compatible software with all your updated devices and the latest technology existed.
Compatible with OST file created on Microsoft Exchange 5.0, 5.5, 2000, 2003, 2007, 2010, 2013, 2016, 2019, and Outlook 365 (including IMAP OST file).
Compatible with all the versions of Windows operating systems including the latest Windows 11, 10, 8.1, 8, 7, etc.
Thanks to BTCR keygen
(Registered Silent Install Repack) x86 x64