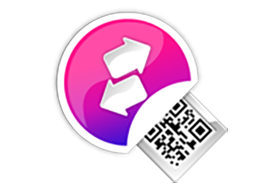 ScanTransfer is a Windows desktop software program which enables you to transfer photos and videos from your smart phone to your computer or laptop. The best part of ScanTransfer is the program DOESN'T REQUIRE you to install any new app into your phone. All you need to do is to use your Camera, Twitter or QR Scanner App to scan the QR code on the ScanTransfer, and then you will be able to start transferring instantly. The program also allows you to transfer hundreds of files at a time, and it will finish the task within just a few seconds through the transfer speed acceleration technology.



ScanTransfer supports multiple devices transferring which enables you to transfer files from more than one smart device at the same time. In addition, your personal files and privacy will be protected well due to ScanTransfer is a LAN(Local Area Network) application that will never leak your data out.
Languages: English, Français, Deutsch, Español, Portugues, Italiano, Polski, Dutch, Ελληνικά, 日本語, 한국어, 简体中文, 繁體中文, العربية, TURKİSH, Hrvatski, and Danish.
Compatible Smart Devices List
Apple/iOS: iPhone, iPhone X, iPhone Plus, iPad, iPad Mini and latest iOS devices. (iOS 9.0+)
Android: Android Smart Phone (Samsung, Nexus, LG, Motorola, HUAWEI etc.), Android Pad (Nexus, Galaxy Tab, Lenovo TAB etc.)
Thanks to TESRam release
(Installer with key) x86