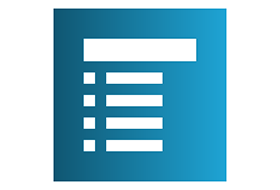 Each test you take is meant to get you one step closer to success. Schoolhouse Test gives you the possibility to create your own set of questions in a matter of minutes.
Lightweight and straightforward
The application features a common interface, making you feel familiar from the moment you start using it. Every option is clearly visible and their attributed icons are intuitive enough to give you a glimpse of what they are used for.
In addition, there are several themes to choose from in order to give the interface a comforting look.
Multiple question items
Most of the main window's space is taken up by your workspace. Here is where questions are shown in detail and composed. Besides the query itself and the available answers, you can also add a picture next to each one of them. This comes in handy in case the question requires visual support for better understanding.
Preview and print your document
Upon completing all fields and have the test ready, you are able to switch to the "Document View" or "Answer Sheet View" to make final adjustments to the page layout. However, customization options for the design itself are limited and slightly difficult to work with.
Test items are arranged automatically, with no support for you to drag elements around and position to your liking. However, spacing between elements can be adjusted. Also, the background cannot be modified, and the number of pictures you can add next to a question is limited to one.
You can choose to print your document once it's done, along with the answer sheet having correct items highlighted, or can be exported as a PDF file for later use.
To end with
Taking everything into consideration, we can say that Schoolhouse Test gives you the possibility to quickly assemble several questions into a test. The only thing you need to worry about is gathering as much info as you can and split them into various types of queries.
Thanks to MADARA (nsane) release
(Cracked Silent Install Repack) x86