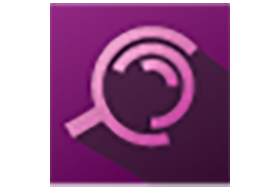 Steelray Project Analyzer is software that takes the pain out of creating, maintaining and delivering quality schedules. With Analyzer, you can evaluate your project schedule for quality and performance in minutes and produce understandable results. Schedules can be analyzed against project management best practices, internally defined best practices and government best practices. Analyzer supports Microsoft Project, Primavera P6 and UN/CEFACT XML.



Easy to Read Scorecard
Our innovative scorecard shows you the results of each check at a glance, using easy to read green, yellow, and red indicators. Our innovative score strip shows you a great deal of information in a compact space. Each scale is completely customizable.
Powerful report gallery
Analyzer comes pre-configured with all of the reports needed to analyze the quality of your schedule. In addition to our innovative scorecard, Analyzer includes the DCMA 14 Point Assessment, a schedule comparison report, a validation report, a longest path tool, and many more.
DCMA EVAS and 14 Point Metrics
The Defense Contract Management Agency EVAS Metrics and 14 Point assessment are a series of checks that help ensure that your schedule has a trustworthy critical path. Steelray Project Analyzer provides reports that run these assessments on your schedule and explains the results in a clear, easy to understand format.
Built-In Scheduling Enyclopedia
Steelray Project Analyzer includes The Coach, a built-in encylopedia that dives deeper into your results, explaining the in simple terms. For some users, The Coach teaches them the fundamentals of schedule quality. For others, it serves as a quick reference.
Jump to the Native Schedule
When tasks are flagged by Analyzer, simply click on a hyperlink to filter those tasks in the native scheduling application (e.g. Microsoft Project). Steelray Project Analyzer provides a smooth workflow to fixing schedule quality issues.
System requirements:
Microsoft .NET Framework v3.5 SP1
Microsoft Visual C++ 2010 Redistributable Package (x86)
(Note: Administrator privileges may be required for installation these prerequisites.)
Available Disk Space for Analyzer and Prerequisites: 500MB
Processor Speed: 1Ghz or better
Supported Operating Systems:Vista, Windows 7 (32/64), Windows 8 (32/64) and Windows 10 (32/64)
Project Version: Project 2003 SP3 or greater
Memory: 512MB Required, 1GB recommended
Display Resolution: 1024×768 or higher
Version 7.10.0
14-March-2022
Bug Fix: Score Comparison Excel report links from the summary page to the detail tabs were not working.
Improvement: Formatted criteria scores in various reports to clearly indicate where the value is a percentage.
Improvement: Project Online schedules are opened with Read-Only permissions to prevent a conflict when the schedule is checked out.
Thanks to CRD keygen
(Install with keygen) x86