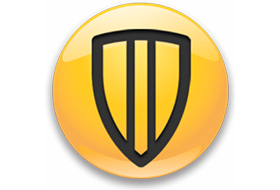 Symantec Endpoint Protection combines Symantec AntiVirus with advanced threat prevention to deliver unmatched defense against malware for laptops, desktops and servers. Artificial intelligence fused with critical endpoint technologies deliver the most complete endpoint securityon the planet.
SEP seamlessly integrates essential security technologies in a single agent and management console. In this way it inreases protection and helps lower total cost of ownership.
Symantec Endpoint Protection protects networked critical systems and remote and mobile users from unwanted network intrusions and hackers, as well as from viruses, Trojans, and worms.
Centralized policy management and response capabilities ease the administrative burden and lower the cost of managing security at the network, mobile, and remote client level.
Integrated cyber defense stops tomorrow's advanced threats as well as today's
Every endpoint is a launch pad for a cyber attack, no matter how it touches your network. Symantec's multi-layered endpoint protection provides everything from file reputation and behavioral analysis to advanced machine learning AI. And Symantec Endpoint Protection 14 is the lightest and strongest endpoint protection on the market.
Key Features:
Superior Protection. Protection against threats with next-gen and essential technologies. Fed by the largest civilian global threat intelligence network in the world.
High-Performance. A single console and high performance, lightweight agent reduces network bandwidth usage by 70% with smaller and less frequent definition file downloads. To protect the business without slowing down end users.
Orchestrated Response. Easily integrate into existing security infrastructure like Proxy SG to maintain a high level of protection and speed response, quickly halting the spread of infection.
Multi-layered Protection across the Attack Chain. A single integrated agent that combines artificial intelligence and next-gen security technologies. Such as Advanced Machine Learning, Memory Exploit Mitigation, Emulation for crypto-malware, Insight reputation analysis. Also the SONAR behavioral monitor with strong antivirus, firewall, intrusion prevention, application and device control. And is ERD ready!
Seamless Migration – from previous versions of Symantec Endpoint Protection
Symantec Endpoint Protection 14 Features:
175 million endpoints at your service
Symantec's global intelligence network of 175 million endpoints and the advanced machine learning technologies allow you to detect threats more accurately.
Advanced machine learning done right: Stop unknown threats with advanced machine learning AI to deliver maximum protection at the endpoint with minimal false positives.
Wrap your endpoints in multi-layered protection – artificial intelligence in the cloud, combined with critical endpoint technologies creates the most threat-resistant endpoint security in the world.
Block zero-day attacks that prey on memory-based vulnerabilities in many popular applications with memory exploit mitigation.
Stronger, faster, lighter
Symantec Endpoint Protection 14 reduces bandwidth usage and definition file sizes by 70 percent over previous versions.
Our proprietary real-time cloud lookup enables faster scanning times.
Supports machine learning, exploit prevention, Endpoint Detection and Response (EDR), and antimalware, from one single agent.
Reduce total cost of ownership and IT resources via automated updates.
Respond and protect at scale
Integrates seamlessly with Symantec Blue Coat ProxySG web gateway and other security controls via programmable APIs to respond smartly at the endpoint.
See and manage all your endpoints from a single high-performance agent and management console for Windows, Mac, Linux, virtual machines, and embedded systems.
Ensure the most current protection with self-updating endpoint agents and extended LiveUpdate Administrator capabilities to support security patching.
Remark: personally i prefer ESET… Just a sharing…
(Retail No Need Register)
32-bit:
https://www.mediafire.com/file/gpan1wvobrgfyq0/Symantec.Endpoint.Protection.14.2.4814.1101.win32.rar/file
https://mega.nz/#!Mp8FGIDZ!lvLmabClycE3_EAerUaVLSkv25iv2z9kwqHvuBVYtZ0
64-bit:
https://www.mediafire.com/file/l2m4wgpxdnp33mv/Symantec.Endpoint.Protection.14.2.4814.1101.win64.rar/file
https://mega.nz/#!t11BlIjD!AOtFJStE2qBFxLsUPRM540bjKGEGoDi6CfP5qJkSE3M