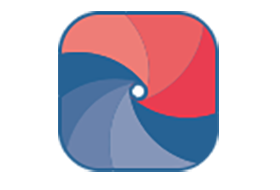 Titan FTP Server is an enterprise class server product for storing and sharing files, with unparalleled performance and scalability. Titan FTP Server software provides an advanced feature set, giving you flexibility and control. An intuitive administrative interface makes Titan FTP Server easy to set up and maintain.
Titan FTP Server provides security and access control features such as SFTP or FTP over SSL for secure file transfers, S/Key MD4 and MD5 password encryption, enabling or disabling of anonymous access, and the ability to permit or deny access based on IP address. The server also includes the ability to block FXP and PASV mode transfers. For Large Enterprises: Titan FTP Server Enterprise offers unlimited user accounts and the controls to appropriately manage them; Bandwidth throttling and maximum transfer speed to customize the bandwidth by user or server. You can regulate the number of connections from a given IP, and block users and IP's after a configurable number of invalid commands.
Supported Protocols
Titan FTP Server supports a variety of file transfer protocols. In addition to standard FTP, Titan supports the following secure protocols:
SFTP (SSH File Transfer Protocol) [Enterprise Edition Only]
Supports SSH file transfer protocol versions 3 through 6.
Transfers all information over an encrypted channel.
Provides full SFTP support based on SSH-2 protocol.
Adheres to the IETF's Internet Draft
FTPS (FTP with SSL/TLS)
Supports SSL v3.0 and TLS v1.0 (SSL v3.1).
Transfers all information over an encrypted channel.
Uses Explicit FTPS (AUTH SSL/TLS) or Implicit FTPS to secure file transfers.
HTTP and HTTP/S
With the optional web interface, files can be transferred using HTTP or HTTP over SSL
Optional SFTP Client Drive Mapping
With WebDrive, a file transfer client that integrates with Titan
Titan Web User Interface
Titan FTP Server's Web interface allows you to extend the product's capabilities to more end users, without the inconvenience or expense of installing client software. No downloads or plug-ins are required.
The Titan Web interface streamlines secure exchange with external partners and reduces the cost of supporting multiple file transfer clients within a single organization.
Multi-Platform – Works with Windows, Linux and Macintosh
Cross-Browser Compatibility – Works on all modern browsers, including Internet Explorer, Firefox, Safari and smartphone browsers such as iPhone, Blackberry and Android
Transfer files securely – Provides encryption using HTTPS protocol
Drag and Drop File Transfer – Transfer multiple files/folders at one time
Thin client – All significant processing takes place on the server
Configuration and Management
Titan offers ultimate flexibility for configuring servers. Server configurations can be inherited or customized at the server, group, and user levels making it quicker to configure settings that will be the same for all users.
Remote Administration (Enterprise Edition Only)
Configurable from any computer with Internet access.
Remote Administration UI is identical to the Local Administration UI.
Use Windows NT/SAM Authentication (Enterprise Edition Only)
Dynamically accesses user and group account information from your Windows NT Domain
Changes made to the Windows NT User/Group information can be immediately available in the Titan server.
Custom Authentication
User-friendly wizards simplify user and group creation.
Settings Customization
Server configurations can be fine-tuned at the individual, group, and user level to handle special cases.
Account Expiration
Configure individual or group accounts to expire on a specific date.
Manually enable or disable accounts.
Administrator Application
The Titan Administrator is a powerful graphical user interface and is the primary means to configure Titan. A lightweight Web Administrator interface allows for user management from any browser.
Granular Security Controls
Titan FTP Server is the most secure SFTP Server for Windows. In addition to securing your file transfers, Titan offers a variety of security features to restrict access, prevent abuse and thwart hackers.
Server Access Restrictions
Uses whitelist or blacklist approach to restrict IP access.
Configurable to disallow anonymous access to protect data.
Fine-Grained Directory Access Restrictions
Configurable to provide precise access permissions.
Read/Download
Write/Upload
Append/Replace
Delete
Rename
Create or Remove Subdirectories
View Directory Listing
Apply to Subdirectories
Password and Account Security
Disables user accounts after a definable bad password attempts.
Implements passwords restrictions of character length, case, and type.
Uses the industry-standard, password encryption–based OTP S/Key MD4 or MD5 to prevent passwords from being sent in the clear.
Prevents Denial of Service (DoS) attacks without affecting legitimate connections.
Automatically kick outs and optionally bans users who issue a specified number of bad commands. Bans can be temporary or permanent.
Configurable to disable the FXP command. FXP is a potential security vulnerability since hackers can use it for port scanning and bypassing IP access and firewall/router restrictions.
If a user is locked in the home directory, Titan will treat it as the root directory.
All incoming and outgoing paths will be relative, not absolute, to prevent users from gaining any file structure knowledge.
Configurable to prevent access to hidden system files.
(Installer with Serial) x86 x64