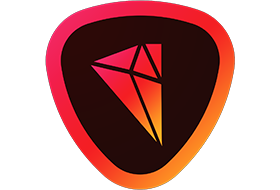 Topaz Studio is a fast, flexible, powerful creative toolbox and it's the next level image editor for photographers. Topaz Studio gives you lightning fast results with Topaz's exclusive image processing technology, in an intuitive, affordable, easy to use application.
Topaz Studio a simple to use editing platform with Topaz Labs' acclaimed photo enhancement technology. It works as both a standalone editor, a plugin within Lightroom and Photoshop, and a host application for other Topaz plugins which means it works exactly how you want it to. Now there's no more cumbersome workflows that require you to open multiple plugins to achieve your look!
"This is all your Topaz products wrapped into one program."
Topaz Studio is an easy to use editing solution built with the photographer in mind. This all new editing platform features professionally created 1-click effects, 24 flexible drag and drop Adjustments, and powerful image processing.
Working in Topaz Studio
Working in Topaz Studio is easy! Topaz Studio is set up with the photographer in mind. Whether you're just getting started with photography or a tried and true professional, Topaz Studio has exactly what you need. With an ever growing library of expertly crafted pre-made effects to professionally crafted assets to artistic and technical tools alike, Topaz Studio is the perfect photographer toolbox, no matter what level of expertise!
All About the Workspace
Topaz Studio features an easy to use Toolbar, a fast and fun Effect Panel with search buttons and features, the workspace, an Image Browser, the Scopes panel, and the Adjustment Panel, complete with Adjustment Buttons.
Topaz Studio Main Toolbar
The Main Toolbar gives you options to open and save images, an option for comparing the before image and after image, zooming, and split views. You can also click the Open Button to open additional images and save images with the Save Button and Save As Button.
Saving Your Image
Save or Save As Images. Save edited images as PNG, JPG, or TIFF files with easy to locate buttons in the Main Toolbar, by using shortcut keys (Command S or Command Shift S), or by going to Menu > File > Save or Save As.
Topaz Studio Effect Panel
When you first load an image, you'll see Featured Effects in the Effect Panel. Here you can search for effects by typing an author name, an effect name, tags, or categories.
View Options
Click the Grid Button to see more effects at a time. Once in Grid View, click the List Button to see a single column list of effects.
Topaz Studio Effects Buttons
The Effect Buttons give you access to a list of Categories and Tags to search for effects quickly and easily. Click the More Button to see a full list of all available categories and tags.
Topaz Studio Canvas
The Canvas area is where your active image will be displayed. Easily change the view options of the Canvas with the Main Toolbar, found in section 1 above.
Topaz Studio Image Browser
Use the Image Browser to view and adjust various edits of an image side by side or work on several images at once.
Topaz Studio Scopes Panel
At the top right of the application is the Scopes Panel that features 4 separate views. The first allows you to view the Histogram of the image. The second displays the Hue, Saturation, and Luminance of the image, while the third button displays the amount of image Details. Finally, the fourth button helps you navigate your image while zoomed in.
Topaz Studio Adjustment Panel
The Adjustment Panel is where you can modify effects or create your own. It gives you control over the large range of tools and adjustments located in the Adjustment Buttons. The Adjustment Buttons features some of the most commonly used adjustments, and you can see all available adjustments by clicking the "More" button at the bottom of the list.
Saving Your Custom Effect
Save and Share Your Effects. Save your new effect by clicking the Save button and share your creation with others by selecting 'Yes' in the Public field. Your effect will be shared to the entire Topaz Community instantly!
Topaz Studio Adjustment Buttons
The Adjustment Buttons gives you access to a list of commonly used Adjustments like Crop, Lens Correction, Basic Adjustment, and more. Click the More Button to see a full list of all available Adjustments.
Tools
We've also included a tools section. You'll find lens correction, global masking (with 5 styles and 4 different tools to customize the overall effect), and crop and rotate. Everything is located in a simple to use toolbar with easy-to-use sliders and functionality.
Change Up the Workspace
Customize your workspace windows with just the click of a button. The Effect Panel, Scopes Panel, Adjustment Panel, and Image Browser can each be collapsed by clicking the arrow on the bar on the inside edge of the panel. The Effect Buttons and Adjustment Buttons can also be collapsed and expanded by clicking at the top of the toolbar.
What are Adjustments?
Adjustments are the core of Topaz Studio, they are built with very focused functionality in mind. Adjustments may be used independently or combined to create extremely unique looks and custom effects. Currently, there are 24 Adjustments available covering everything from simple Film Grain, to advanced color control with Color Theme. Adjustments are grouped according to complexity, with Common Adjustments appearing at the top, Advanced Adjustments in the next section, Artistic Effect Adjustments below that, and Compositing Adjustments appearing last.
Versatile Masking
The Topaz Studio Integrated Masking is unlike anything you have seen before. We have included 5 masking types: Brush, Spot, Gradient, Color, and Luminosity, as well as a mask adjustments panel and an option to invert or completely reset your mask. Our brush masking includes intuitive, content-aware technology that was developed in house. I've gotten the chance to play with it quite a bit – it's awesome and a complete time saver to say the least. Not only are the new masking features amazing, but you can now combine masking types. After making adjustment with one type of mask, click apply or switch to another mask type and build upon that mask. It's never been so easy!
Operating System Requirements
Requirements
Windows
Mac
Operating System
Windows 7, 8, 10 (64-bit only)
OS 10.12 and up
Display Size
800 x 600
1024 x 640
OpenGL Support Level
OpenGL 3.3
Internet Connection
Required for login only
Hardware Requirements
| | | | |
| --- | --- | --- | --- |
| | Minimum |  Recommended | Optimal |
| System RAM | 8GB | 16GB | 32GB+ |
| Dedicated GPU VRAM | 2GB | 4GB | 6GB+ |
Topaz Studio 2.3.2
TopazTextureEffects 2.1.1