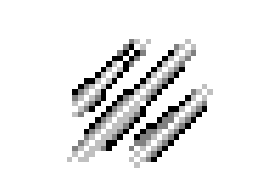 Everybody loves a good sing song and karaoke, an import from Japan, is one of the most popular activities used to liven up a night out.Now, with TriKaraoke MP3+G, you can enjoy karaoke from the comfort of your own home. This software is free to download and comes with a number of features.
Free MP3+G Karaoke Player and one Karaoke Song included. Song Manager 1 is included to assist in purchasing songs. Player includes Multiplex, Key Changer and Playlist management. Custom background rotation feature to change karaoke backgrounds, includes manual override.
Introduction
TriKaraoke MP3+G Player is a free player for karaoke content.
Plays MP3+G, MP3+G Zipped, WMA+G, WMA+G Zipped, MP3, and Video files.
Features include: key control +/- 6 semi-tones, multiplex channel removal, volume control, playlist management, and more.
Requirements
System Requirements:
Windows Operating System
Pentium 1.0 GHz (or higher)
128 MB RAM
16-bit Sound Card
Windows Media Player 10
DirectX 9.0c
30 GB free Hard-Drive space (for songs)
Latest Windows Updates
Features
Software Supports:
MP3+G
MP3+G Zipped
WMA+G
WMA+G Zipped
Video Files
Regular Audio Files (MP3, WMA)
Navigation Features:
Single/Shuffle/Repeat Modes
Play/Pause/Stop Track
Previous/Next Track
Volume Control
Media Position
Multiplex
Playlist Features:
Playlist Quick Find
Sort Playlist
Clear/Load/Save Playlist
Remove/Move Up/Down Track
Add File/Folder
Playlist Slider
Playlist Numbering
Audio/Video Effects and Controls:
Pitch Control / Tempo Control (TriceraSoft DSP)
Multiplex Mode
Continuous or Single Playback
Repeat and Shuffle Modes
Supported Media Formats
TriKaraoke MP3+G Player is used best utilized with MP3+G pairs – content provided through Song Manager is MP3+G Zipped. Downloaded songs will appear automatically from folder when program is loaded. The following are other Media File types that can be loaded:
Karaoke:
MP3 Karaoke (MP3 with matching CDG file) – MP3+G
MP3+G Zipped (MP3+G in a ZIP file) – ZIP
Audio+G (Audio Format with matching CDG file) – WAV+G
CDG (Raw Graphics File from CD+G) – CDG
MPEG Audio:
MPEG Audio Format – MP2, MP3, MPA
Audio Media:
Waveform Audio Format – WAV
MIDI Format – MID, RMI, KAR* (* audio only)
Video:
MPEG Video Format – MPG, MPE, MPEG1, MPEG2, DAT (make sure to have proper codecs installed)
Movie Format – AVI
VCD Disc DAT files – DAT
DivX Video Format (MPEG4 video with MP3 audio which requires installation of additional CODEC) – AVI, ASF
VOB – You must have a non-encrypted MPEG2 codec.
Maybe old but accurate key changing
(Freeware)