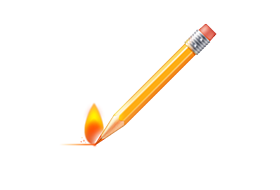 True Burner is a compact, easy-to-use and free burning software, which enables you to make and burn standard, multisession and bootable CD, DVD, Blu-ray Disc with various file systems and M-Disc technology, including ISO 9660 and UDF. With True Burner you can create and burn Data and MP3 discs, DVD-Video discs and burn ISO images.
• Burn data CD/DVD/Blu-ray discs
• Create multisession and boot discs
• Burn MP3 Discs and DVD-Video discs
• Burn ISO images and verify written files
• Erase rewritable and erasable discs
• Support M-Disc and XL Blu-ray and DVD discs
• Support Windows 7, 8, 10, 11 (32 and 64 bit)
Burn
True Burner allows you to create and burn bootable, multisession and multimedia CD, DVD or Blu-ray discs, as well as ISO images.
Verify
With True Burner you can verify written files and folders after burn, to make sure that data has been recorded successfully.
Erase
Using True Burner you can erase any rewritable media, such as CD-RW, DVD-RW, DVD+RW, BD-RE.
True Burner v9.2
Released May 3, 2023
• Updated installer.
• Updated disc burning SDK.
• Compatibility improvements for Windows 11.