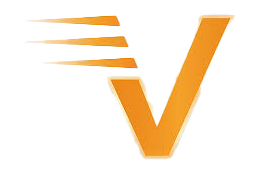 V-locity eliminates the two big I/O inefficiencies in a virtual environment that generates a minimum of 30-40% I/O traffic that is nothing but mere noise dampening performance and unnecessarily chewing up precious storage IOPS
Not only can organizations expect an immediate boost and reclaim 30-40% of their storage IOPS, but many offload upwards of 50% of I/O traffic from storage for big performance gains in the 2X-10X range by simply allocating a little extra memory on key systems to better leverage V-locity for an even bigger benefit on MS-SQL workloads, Oracle, ERP, VDI, EHR (MEDITECH), Business Intelligence (BI) apps, CRM, Exchange, SharePoint, file servers, backup, and more.
V-locity is a "set and forget" software utility that installs on Windows VMs (no reboot required) or physical servers and runs automatically in the background with near-zero overhead to the server. What little CPU cycles are needed run at lowest priority so as not to interfere with server operations in the event that CPU cycles are needed by other applications.
V-locity's patented write optimization eliminates the severe inefficiencies in the hand-off of data between the Windows OS and underlying storage that generate excessively small, fractured, random writes and reads that dampen performance. By providing Windows with the intelligence to write large, clean contiguous files in real-time, maximum payload is carried with every I/O operation to boost storage performance.
V-locity further reduces I/O to storage with its second patented engine – a DRAM read caching engine that serves hot reads from idle, available DRAM. Nothing has to be allocated for cache since V-locity dynamically adjusts moment-by-moment to only what is otherwise unused, so there is never an issue of memory contention. Many systems serve 50% of read traffic from DRAM if there is just 4GB of available memory that can be leveraged for cache. If a system is memory constrained, V-locity's caching engine backs off entirely.
The V-locity dashboard shows the value provided to any one VM or group of VMs by showing the percentage of read and write traffic offloaded from storage, total I/Os offloaded from storage, and how much "I/O time" is saved as a result. Admins can easily see the I/O capacity handed back to their storage subsystem from eliminating inefficiencies, see how much time that saves, and quickly identify key systems that would benefit greatly from V-locity's caching engine by adding a little more memory.
Seamless Deployment and Management
V-locity® comes bundled with a web-based Management Console, enabling seamless deployment and centralized management of V-locity on-premises in a virtual or physical environment—or even in the cloud.
With central command and control of assets, licenses, configuration, and performance management, administrators can deploy V-locity to thousands of VMs and/or physical servers in just five clicks, manage a large number of licenses through a web-based interface, and support various pricing models.
Fast, non-disruptive deployment of V-locity even in the most complex environments – no reboots required
Easy license and asset management across a wide range of environments and locations
Support for various license models (perpetual, enterprise site licenses, or subscription-based)
Ongoing performance validation
V-locity's management console provides I/O performance monitoring, giving administrators visibility into key I/O metrics to explain workload behavior across different applications—greatly reducing the burden of troubleshooting and tuning for performance.
| | | |
| --- | --- | --- |
| Asset Management | Configuration Management | Performance Management |
| V-locity provides automated discovery of physical servers and VMs, and also provides CPU core, host and license discovery. Spend less time and resources on managing assets and more time on the work that matters. | V-locity provides central command and control to install, configure, and manage V-locity products for mid-size to large scale deployments. Administrators can choose presets or configure read and write I/O optimization and create admin-defined exclusions if necessary. Admins can also configure Reporting and alerts by recent activity or workload, schedule ad-hoc reporting by VM or groups of VMs, and receive email alerts by VM or groups of VMs. | V-locity reports on I/O performance from VM to storage and back and provides before/after performance reports to validate V-locity ROI. With this level of visibility, V-locity enables administrators to quickly validate application performance; identify and solve I/O performance problems; ensure that applications, VMs, servers, and storage are running at peak performance; proactively manage application SLAs with email alerts set to customized performance thresholds; and access reports on an ongoing basis to measure the value of V-locity. |
V-locity® (version 7) Supported Platforms and Configurations
V-

locity

V-

locity

Management Console

V-locity installs on all Windows virtual and physical servers:


Windows 7, Windows 8, Windows 8.1, Windows 10, Windows Server 2008 R2, Windows Server 2012 (or R2), Windows Server 2016, and Windows Server 2019

Supported Clustered Configurations:


Active/Passive Hypervisors, Active/Passive VMs

Required Memory:


3GB of physical memory per VM

Recommended Memory for Optimum Caching:


4GB of available memory per VM

UI supports:


IE 11

V-locity Management Console installs on physical servers and VMs and supports:


Windows Server 2016, Windows Server 2012 64 bit, Windows Server 2012 R2, Windows Server 2008 R2, 64 bit

Supported Configurations:


Dedicated system required for master node

Required Memory:


4GB
Remark:
11 September 2020 – Added cracked version.
(Silent Install Lifetime Auto Trial Reset Repack) V-locity 7.0.218 x86
(Silent Install Lifetime Auto Trial Reset Repack) V-locity 7.0.222 x64

(Cracked vservice.exe version) V-locity 7.0.222 x64 (thanks to Soda120)