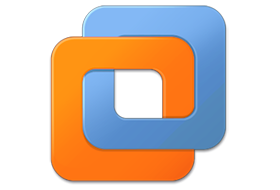 The VMware Workstation and Fusion team is excited to announce the release of our  featuring the first drop of our DirectX 11 support!
Containers and Kubernetes
For developers, we've added support for Containers and Kubernetes with a new CLI tool: vctl!
Currently available in Fusion, vctl allows users to push, pull, build and run OCI container images, and now also includes the ability to deploy kind Kubernetes clusters.
In support of kind, vctl creates a 'docker compatible' socket for kind to connect to without modification, by using an implementation of containerd. We're looking forward to working closely with the open source community to help support more tools and workflows as we continue to grow in this space!
Even better news is that it will ship with Workstation Player as well as Workstation Pro, making it accessible to everyone.
DirectX 11 and OpenGL 4.1
Workstation 16 will support running games and apps with Direct3D version 11, otherwise known as 'DirectX 11', or OpenGL 4.1. Users can now allocate up to 8GB of vRAM to your 3D accelerated guest to maximize gaming and 3D app performance. (vms must be configured for 16GB of RAM or more to unlock the 8GB vRAM option.)
vSphere 7 Compatibility
Workstation has been updated to support connections to vSphere 7 through ESXi and vCenter for remote VM operation and configuration, as well as providing workload mobility and  compatibility between the Desktops and Data Center virtual infrastructure. (Pro products are required for remote-connections)
Dark Mode UI
Upon launching Workstation 16 for Windows, the first thing users might notice is that we've added an all new Dark Mode feature to the Workstation Pro and Player UIs. This striking new look feels right at home on the latest versions of Windows 10, including the recently released 2004 build. (We're holding out on screenshots while we put the final touches on the new UI ?
Sandboxed Graphics Rendering Engine
Workstation offers a new security enhancement feature: Sandbox Renderer. The SBR runs the virtual graphics engine in a separate thread with reduced privilege, making Fusion and Workstation more secure out-of-the-box without sacrificing performance or quality.
Linux Host: Vulkan Graphics Rendering Engine
With Workstation 16 for Linux, we've added a new rendering engine that takes advantage of the Vulkan API. Our new Vulkan renderer can deliver DirectX 10.1 and OpenGL 3.3 to vms even when using an integrated Intel GPU.
Improved Accessibility
We believe in making computing as inclusive as possible for everyone. To that end, we've improved our compliance with VPAT Section 508 to help users of all kinds get the full benefits of using virtual machines.
USB 3.1 Support + Performance & Bugfixes
In this release we've also added support for USB 3.1 virtual devices, allowing for USB 3.1 hardware devices to be passed into virtual machines with full driver support.
System Requirements:
Systems using Processors (CPUs) launched in 2011 or later are supported, except for the following:
Intel Atom processors based on the 2011 Bonnell micro-architecture. For example, Atom Z670/Z650 and Atom N570.
Systems using Intel Atom processors based on the 2012 Saltwell micro-architecture. For example, Atom S1200, Atom D2700/D2500, and Atom N2800/N2600.
Systems using AMD processors based on the Llano and Bobcat micro-architectures. For example, code-named Hondo, Ontario, Zacate, and Llano.
The following systems are also supported: Systems using Intel processors based on the 2010 Westmere micro-architecture. For example, Xeon 5600, Xeon 3600, Core i7-970, Core i7-980, and Core i7-990.
Container and Kubernetes Support:
Note: Windows 10 1809 or higher is required
Host Operating System (64-bit):
Windows 8 or higher
GNU/Linux with NVIDIA drivers that support OpenGL 4.5 and above
Guest Operating System
Windows 7 or higher
Changes detected in VM virtual hardware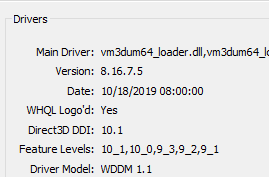 Vmware 15 Direct-X 10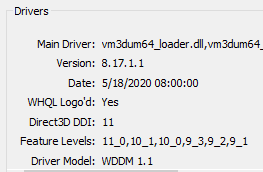 Vmware 16 Direct-X 11 (Hardware need to be upgrade in the vmware to Virtual Machine 16)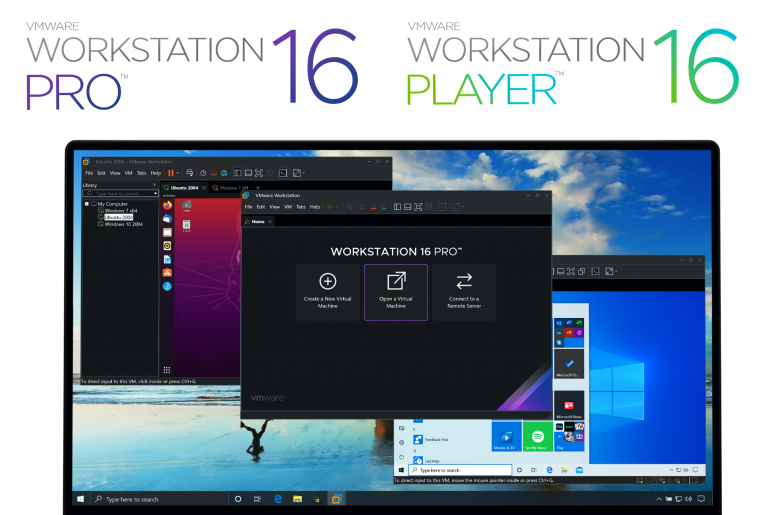 What's new in VMware Workstation Pro 16.2.1 Build 18811642 | 2021-11-09:
Resolved Issues
The Color Theme option is not visible in the VMware Workstation preferences.  The color theme is not visible in the VMware Workstation preferences because the feature is now deactivated by default. To use the color theme feature, the user must activate the feature manually.
The Custom Hardware button in the New Virtual Machine wizard is not working. While creating a virtual machine, if you click the Customize Hardware button on the New Virtual Machine Wizard, the wizard crashes.
Require Windows 8 or greater OS . Windows 7 dying soon 🙁
Remark: Tweak for not creating vmem file and using real memory . Boot delay to 5 second.
Edited C:\ProgramData\VMware\VMware Workstation\Config.ini (This apply to all VM)
bios.bootDelay = "5000"
prefvmx.minVmMemPct = "100"
MemTrimRate = "0"
mainMem.useNamedFile = "FALSE"
sched.mem.pshare.enable = "FALSE"
prefvmx.useRecommendedLockedMemSize = "TRUE"
New black theme look solid. Love it.

(Registered Silent Install Repack) x64
VMware 16 Serial :

ZF3R0-FHED2-M80TY-8QYGC-NPKYF
YF390-0HF8P-M81RQ-2DXQE-M2UT6
ZF71R-DMX85-08DQY-8YMNC-PPHV8
VMware Fusion Pro 16.2.3 Build 19376536 (macOS)
Serial:
ZF3R0-FHED2-M80TY-8QYGC-NPKYF
YF390-0HF8P-M81RQ-2DXQE-M2UT6
ZF71R-DMX85-08DQY-8YMNC-PPHV8
VMware Workstation 16.2.3 Build 19376536 (LINUX)
Serial:
ZF3R0-FHED2-M80TY-8QYGC-NPKYF
YF390-0HF8P-M81RQ-2DXQE-M2UT6
ZF71R-DMX85-08DQY-8YMNC-PPHV8