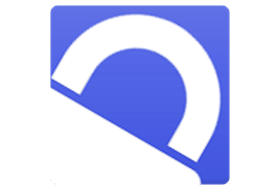 WinLock Professional is a powerful security solution that lets you restrict access to various computer resources. WinLock Professional has a clean and functional interface that is easy to understand.
The program works well to limit access to certain areas of the computer, but a few of the security measures could be bypassed by savvy users. On the first use, users can easily set up a password to keep others from changing settings, decide when the program will run, and how it will log activity. Other features include the capability to lock users out of vital areas, such as the registry, task manager, control panel, and Windows folders. Users can even go so far as to disable changes to the desktop or access to the Start Menu.
There is even a timer, which will limit the amount of time spent on the computer. The only issue we had upon testing was the Internet access tab. Users can set up a list of restricted and / or trusted sites, but the restrictions apply only to Internet Explorer. The settings were null and void if the sites were accessed through Firefox.
Smart restrictions
Create different protection schemes for each account in a multiple-user environment. For each user, WinLock will activate only the selected restrictions.
Internet restrictions
Internet Explorer restrictions and website content filters suited to control and protect Internet access. Supports most of known browsers.
USB authentication
Access WinLock in a secure way by USB flash drive. Turn any USB drive into protection key for WinLock.
Parental control
Limit access to untrusted and questionable websites. Keep your kids safe on the Internet.
Snapshots
Take desktop and webcam snapshots at a specified time.
Guest password
Using it, users can unlock the system without entering the master password.
Remote control
Lock, capture snapshots, apply restrictions remotely from PC or mobile.
Data protection
Block access to selected files, folders and applications.
Onscreen timer
Display the remaining time on digital clock display.
Removable devices
Flexible access to flash drives, network and removable devices.
Executable protection
Password protect programs and applications.
Supported Operating Systems
Windows 2000
Windows Server 2003 and higher
Windows XP
Windows Vista
Windows 7
Windows 8
Windows 10
Supports 32 and 64-bit builds
Remark: Thanks to Arttomov URET release.

(Cracked Silent Install Repack) x86