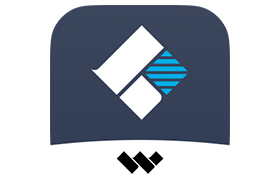 Wondershare Recoverit Ultimate recovers your deleted and lost data with a high recovery rate. This app has made data recovery easier, faster, and more reliable than ever before.
Recover all lost, deleted, formatted data from PC computer
Restore data from all storage devices and crashed or unbootable Windows systems
As time passes, data stored on our machines pile up, whose safekeeping becomes an important aspect of our lives. In order to ensure that data remain intact and accessible at times of need, it would be wise to armor ourselves with a good data recovery software that would save us at times of potential failures and deletions. Wondershare Recoverit Ultimate is the best for that purpose.
Wondershare Recoverit is the best at its job due to many reasons, among which some are:
The response times are short, and the interface is user-friendly, making it a good addition to anyone's digital library. The moment you first launch the app, you are greeted by a modern looking UI that is reminiscent of Windows 10 store apps. Everything is arranged in an intuitive and minimalist manner, so you will always know what you have to do.
All scanning processes are divided into several categories, ranging from the typical recovery of accidentally deleted files to the recovery of files lost due to partition format or failure.
It is a data recovery tool that offers support for a wide range of file formats. Once you select a recovery category, you will be greeted by a wizard-like process that will guide you step by step, ultimately finishing up with it displaying the scanning results of the selected media.
You have the option of choosing what file categories you want to recover, such as only the pictures, music, common MS Office files or even Outlook-specific mail files such as OST or PST.
There are no variables regarding how long a file scan lasts, expect maybe the amount of data that could be recovered, or your PC's general processing power. Finally, once the app successfully recovers all of the data you want, you may export it to a specified file directory.
What itsAdvanced Algorithm Support can help us achieve –
– Faster scan speed driven by a powerful built-in Data-Analyzer Engine.
– Advanced Deep-Scan algorithm goes deeper into the data structure and brings a record-high data recovery rate of more than 96%.
What its Powerful Data Recovery Solutions can make happen –
– Recover lost data from formatted hard drives, raw hard drives, lost or resized partitions.
– Recover deleted, lost data from computer crash or virus attacks with bootable media solution.
How is it an ultimate solution for data recovery?
It has got all sorts of solutions to recover lost data from from all sorts of device, viz. computers, hard drives, memory cards, iPhone, iPad, Android phones and tablets.
The Tech Specifications We Are Proud of
Operating Systems

• Windows 10/8.1/8/7/Vista/XP
• Windows Server 2003-2016

File Systems

ExFAT, FAT16, FAT32, NTFS, ReFS, Raid, RAW,
JFS under the Linux OS, ext2, ext3, ext4 under the Linux OS.

Data Loss Scenarios

• Accidental or permanent deletion
• Disk or card formatting
• The corruption of your devices
• Human operation errors
• Any other data loss scenarios
Thanks to XRX TC release

(Loader Silent Install Repack) x64