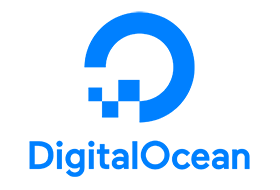 We make it simple to launch in the cloud and scale up as you grow – with an intuitive control panel, predictable pricing, team accounts, and more.
Deploy and scale seamlessly
Our optimized configuration process saves your team time when running and scaling distributed applications, AI & machine learning workloads, hosted services, client websites, or CI/CD environments.
Kubernetes in minutes
Spin up a managed Kubernetes cluster in just a few clicks. Simply specify the size and location of your worker nodes.
Flexible compute types
With Basic, General Purpose, CPU-Optimized or Memory-Optimized Droplets, you can choose the right infrastructure for your workload.
App Platform
Build, deploy, and scale apps quickly using a simple, fully managed solution. We'll handle the infrastructure, app runtimes, and dependencies, so that you can push code to production in just a few clicks.
1-Click App Marketplace
Quickly deploy projects using one of our preconfigured 1-Click Apps, like LAMP, Docker, and WordPress.
ress.
CyberMania is currently running on Digital Ocean ……. Super fast VPS server….